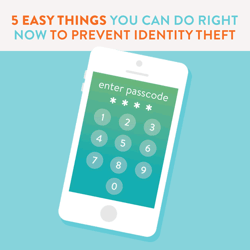 Fraud and identity theft sometimes sound like threats from an alternate universe. Definitely not something that could happen to you! The thing is, identity theft has become increasingly common (and easy) with the rise of technology, which means everybody needs a few fraud-fighting tricks up their sleeve. Read on to stock your fraud-fighting arsenal!
Want to learn even more about protecting yourself from identity theft? Sign up for a FREE Identity Theft edition of our Discover Financial Fitness class offered online.

Enjoy today's blog? Let us know in the comments! Subscribe to send our posts straight to your inbox! Keep updated with news of all the cool stuff we're doing and talking about at CU1.