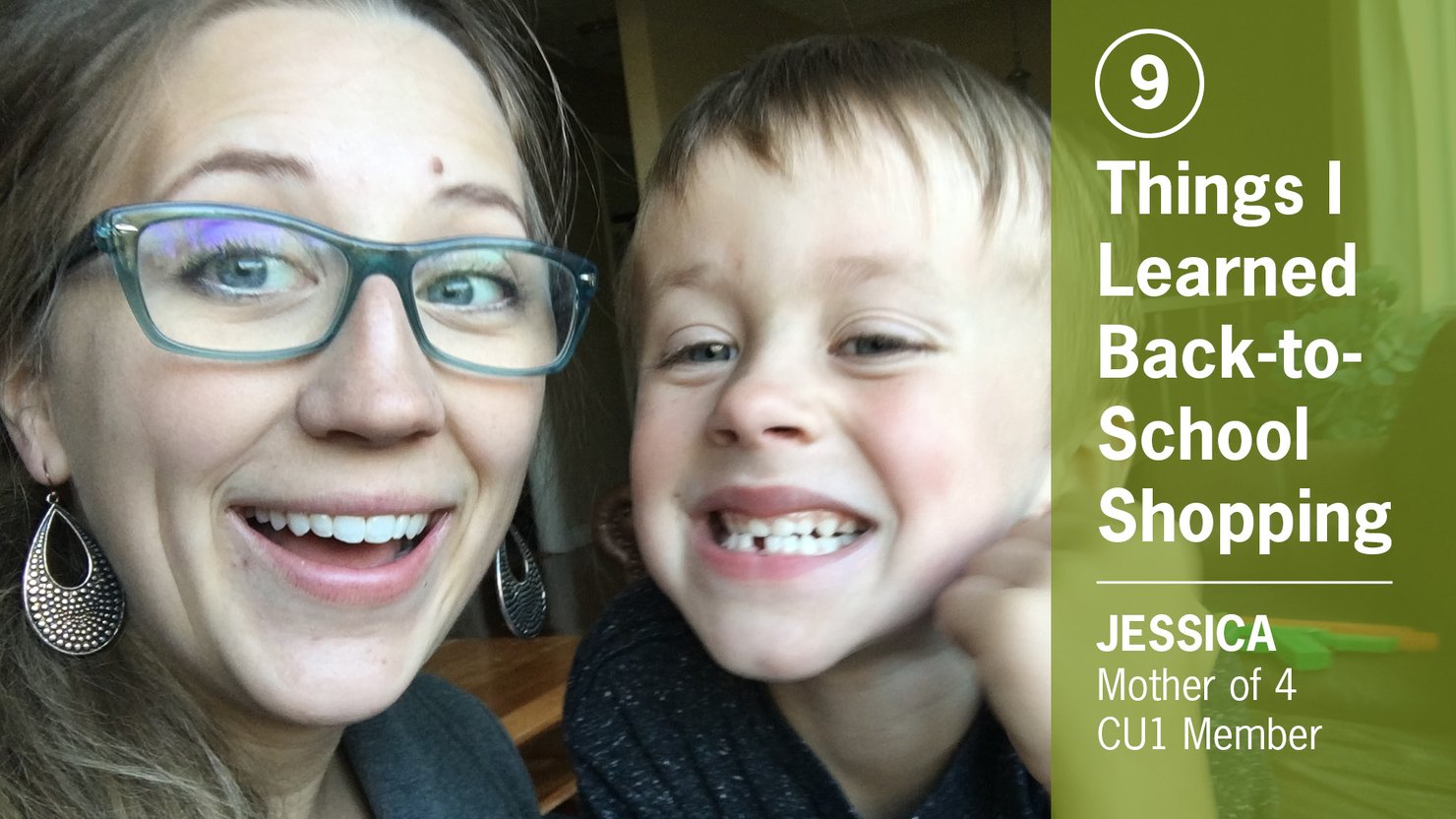 The new school year is upon us, and if there are kids in your home, you've likely been knee-deep in school shopping. New clothes, shoes, graphic calculators – the list goes on! Unfortunately, as that shopping list grows, your wallet is likely cringing with dread. Back-to-school can be pricey, but a sound strategy can make a HUGE difference. Check out a few things I've learned from my own school shopping exploits (as well as some wisdom my own momma shared, because that's the best kind!).
1. Save last year's supplies!
Remember that wad of half used pencils and pens that still have ink in them from last school year? Use them, don't replace them. This strategy is good for the wallet and GREAT for the household junk drawer.
2. When you shop online, nobody notices if your child has a meltdown.
We've all been there. You're stocking up on school supplies and your kid loses it in the middle of the store. #Embarrassing. Save yourself the stress of a stand-off and pick up the easy stuff online! Pencils, pens, paper – you name it. The deals are great, plus it's fast and easy. You won't even have to fuss with the car seat!
3. Splurge on items that last.
While the difference between that $6 notebook and the $1 version is only the cover artwork (NOT worth splurging on unless you're willing to pinch pennies on the store-brand pencils), it can definitely payoff to splurge on items that last several seasons. High quality coats, boots, rain gear, etc. can last until your youngest outgrows them. This strategy is costly up front, but it will save you money throughout the next couple of years. If pricier items aren't an option right now, stock up on gently used supplies from your local thrift store! This way when an item wears out, it won't break your heart (or budget).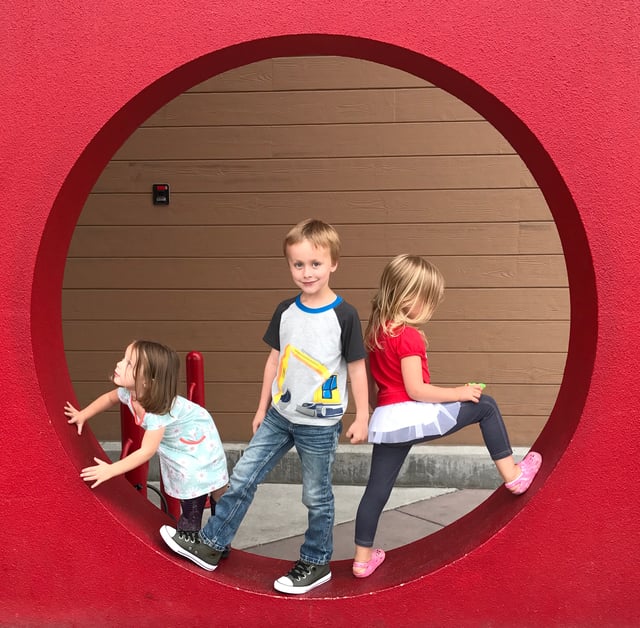 4. Do NOT bring all the kids.
This gem comes straight from my own recent adventures as a mother of four. This time of year tends to be really hectic in stores, so if possible, arrange for a babysitter or take your children with you individually. With one kid at a time, you'll enjoy some special one-on-one time before going back to school. Plus, you won't have other kids yelling at each other, distracting you or each wanting their own things. You'll be more strategic in which stores you visit, and it will be easier to avoid the places that sell trendy items your child will "just have to have."
5. Stay a few seasons ahead.
Here in Alaska, snow pants take a beating! Since you may go through a couple pairs per kid in the winter, stock up on clearance snow pants at the end of the season. If you purchases items in bulk throughout the year as they go on sale, you'll be covered during times when money is tight.
6. Set a strict budget.
This is the perfect learning tool for the kids who are in their preteen/teen years. With a budget, they'll gain practice in making sacrifices and spending funds wisely. Will they choose to go to the mall where they can buy only a few name brand items with their budget, or will they make that dollar stretch further by getting basics from Walmart, Plato's Closet or online? Give kids options and make them stick with their budget to teach the importance of buying what they need versus what they want.
7. "Not New" is not the end of the world.
Hand-me-down clothing is popular among adults, but sometimes kids aren't into that. If you'd still like to incorporate secondhand items, what about those half-used art supplies from your older child? Those are perfect for younger kids who are prone to losing, breaking or barely using their supplies.
8. Sports are spendy!
Your child probably grows faster than your savings account (ARGH), so don't bother buying brand new gear at the start of every season. Rock the second-hand gear, or look into renting it for the season.
9. Plan your contributions.
Classroom supply contributions such as tissue, crafts, snacks and more can be a strain on your budget whether you have one child or ten. Try finding bargain deals online or at a bulk store such as Costco throughout the year, so these items aren't such a shock on your wallet all at once.
---
While school supply shopping can often be a labor intensive event (and I only have one in school so far!), the tips above have helped me find fun and affordable ways to enjoy the process. Share your own tricks for easing the transition back to school via the comment section below!


Want some more ways to boost your budget?
Sign up for one of our FREE Discover Financial Fitness Classes.