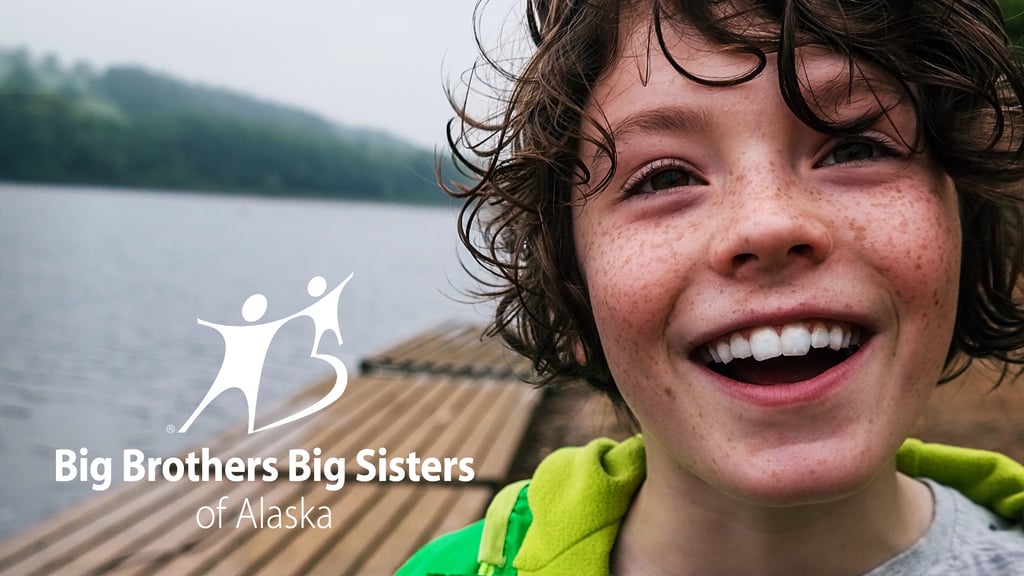 For over a century, Big Brothers Big Sisters has been helping change kids' perspectives and giving them the opportunity to reach their potential. By providing positive one-to-one relationships, at-risk children have someone to confide in and to look up to, and in turn, they do better in school and at home! Studies have shown that at a time in children's lives when even small choices can change the course of their futures, BBBS also helps children avoid violence and substance abuse.
"When Little Brothers and Little Sisters feel good about themselves, they can positively impact their friends and families, their schools, and their communities. [These] young people believe in themselves because a Big Brother or Big Sister believed in them."

- Karen J. Mathis, President/CEO of Big Brothers Big Sisters of America
Big Brothers Big Sisters Changes Lives
Alaskan Littles and their families who participate in Big Brothers Big Sisters see strong and consistent results. Thanks to the positive mentors in their lives and the network of support they are exposed to through this program, these children are found to be:
More confident in their schoolwork performance
Able to get along better with their families
46% less likely to begin using illegal drugs
27% less likely to begin using alcohol
52% less likely to skip school
Donations Help Fund Critical Services
By donating money to Big Brothers Big Sisters, you'll help ensure that this program can continue serving families right here in our state. Funds raised will assist in:
Recruiting new Big Brother and Big Sister volunteers
Covering the costs of background checks and professional matching of Littles to responsible Bigs
Enabling ongoing supervision and relationship support for every Big, Little and Little's family
Providing cultural and social activities to enrich the opportunities for children
You Can Make a Difference
Credit Union 1 has set a fundraising goal of $5,500 for Big Brothers Big Sisters of Alaska during the month of February – and every penny you can give makes a difference! To help you more easily fit philanthropy into your own monthly budget, here a few simple donation options:
Donate in any CU1 Branch or via an Online Access transfer to 457311 S1.8.
When depositing your paycheck or other income, donate the "extra change" to charity.
Short on cash? Donate One for All Rewards points instead. We'll translate your points to a cash donation for Big Brothers Big Sisters.
At Credit Union 1, we're proud to live each and every day with the mission to lead change, uplift others and value people through the work we do across Alaska. We achieve this goal not only through financial services but also by raising funds, volunteering our time and more! As a valued member of our Alaskan communities, we thank you for your support of Big Brothers Big Sisters of Alaska during the month of February and your ongoing generosity to fellow community members in need.
"Big Brothers Big Sisters accepts your child for who they are, not how they are expected to act. It eliminates the fear of acting differently from everyone else. The focus is on my son and Freddie having a great time together. It's important for Tyler to see that some people chose to stick around. I want to raise boys that will be responsible and good members of their community. It was overwhelming to think about doing that on my own. Having Big Brothers Big Sisters as a resource has been the biggest blessing."

– Pam, mother of an Alaskan Little