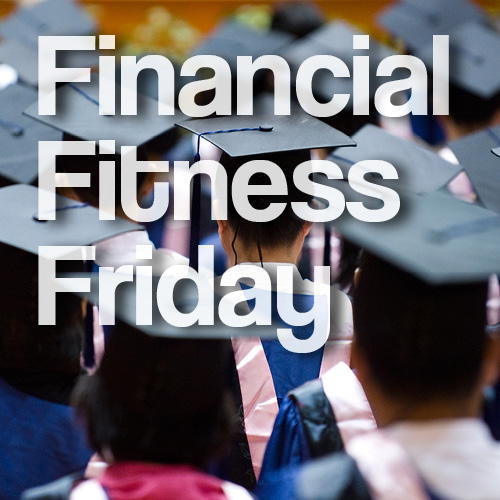 Contemplating about whether or not I wanted to return to school to complete my college degree has reminded me of the great memories from my freshmen year – the friends I made, the professors who inspired me, and the financial missteps I took all within a 9 month period.
It's hard trying to experience as much as you can in a completely different setting without your parents to remind you of what really matters, and being offered the means to make your college experience "better." I'm talking about the credit card offers young adults start to receive the moment they turn 18. These shiny opportunities bring with them lifelong consequences that most young people can't comprehend, including myself.
I fell into the trap of applying for a credit card and down the rabbit hole I went. I never looked at the "fine print," and I couldn't tell you what my APR was. I kept telling myself that I needed this card for emergencies and would only use it for when things were dire. My first crisis was my birthday, when I wanted new clothes. Then the slippery slope continued to day trips to the beach with friends, an evening in the big city and online shopping. By the end of the school year the credit card that was for "emergencies only" had racked up $3,000 of debt.
This debt followed me for many years – as did collections. I would dodge "Unknown" callers and make up excuses that the payment was in the mail. It wasn't until my situation affected my ability to apply for student loans that I confessed my missteps to my parents. After some very serious conversations with my family (and collections), I got myself back on track and my debt paid off.
Wondering if my life is similar to others, I searched the web for facts about young adults, credit cards and debt. Here is what I found:
As of 2010, almost 50% of young adults ages 18-21 will not pay their bills on time.
Currently the average college student graduates with $26,000 of debt.
The average cardholder has 7 credit cards (bank cards, gas cards, and retail cards).
Alaska

has the highest amount of average credit card debt at $7,000.

The number of 18 to 24 year olds seeking debt relief nearly doubled in the past three years.
Paying off the debt didn't make my mistakes go away. I had to carry this with me for many years on my credit history, and I had to explain to my husband why only his name needed to go onto loan applications for the family car. Looking back, I find that my need for an amazing freshman year in college was not worth the several years of trouble that followed.
Enjoy today's blog? Subscribe to stay tuned! We'll update you with news of the cool stuff we're doing and talking about at CU1.