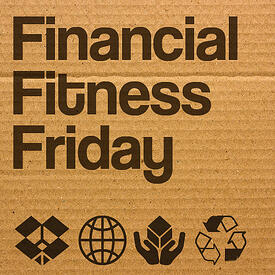 I've moved from place to place over the last few years, and in the process, I picked up a number of bank accounts. A convenient checking account here, a low interest rate loan there – and now I have a mish-mash of places my money hides. Why? I have no idea. It's inconvenient to juggle funds between them, confusing to remember what's what, and I never seem to have the right debit card on hand. Since today's a pay day at my house, I'm determined to cure this headache!
Interest rates have the biggest impact on your budget when choosing a bank or credit union, so the first step in consolidating accounts is to choose a place with great rates. Do your research by visiting different financial websites, and decide which institution has the most affordable options for loans. By refinancing your auto, toy, credit card loans and more, it's possible you'll save money on interest – which in turn saves you money over the life of your loan. Great rates on your loans are a BIG DEAL when choosing where to keep your funds!
Once you've found a possible new home for your loans, examine what they have for extra accounts. Do their checking/savings options meet your needs? Most of these basic accounts offer similar features, but the "extra perks" of electronic services (like e-Statements, Bill Pay, account alerts, etc.) can make a big difference in how easily you manage your funds.
Finally, once you've found a financial institution that meets the basic nuts and bolts of your needs, it's time to consult your inner "mushy-gushy feelings" monitor. Does the place you've picked make you feel valued? Do they listen to what you need and find new, unique ways to help? Do they put YOUR financial success before their own?
It's true that each person's financial success is in their own hands. However, that doesn't mean you have to go it alone. Instead of diluting your time and attention between several different banks and credit unions, it's time to choose your best partner for success. The right financial institution will save money, time and effort when managing your funds – which is well worth the research of finding your perfect match!
Enjoy today's blog? Leave us a comment! Subscribe to stay tuned! We'll update you with news of the cool stuff we're doing and talking about at CU1.