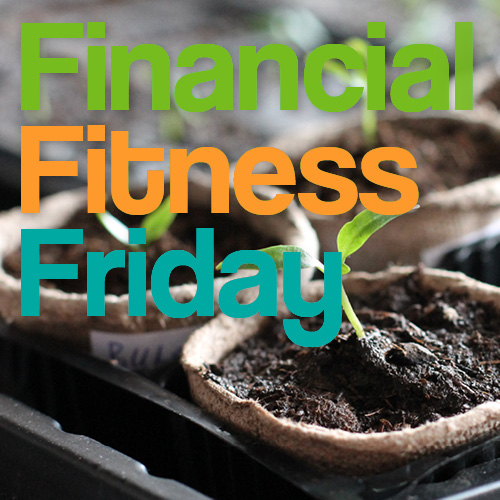 Have you noticed all the greenhouse goodies filling up stores these days? Starter plants and flowers are out in full bloom, waiting for you to liven up your living space or grow a greenhouse of your own. I'm a sucker for pretty plants, and each year I spend a bit too much on foliage for each corner of my house. Problem is, I tend to kill them. And that gets costly.
This spring, I have a new resolution. I'm going to set a plant budget, and I'm going to fund it via "spare change." Maybe plants don't inspire you to overspend like they do me, but this week, give my method a try with your personal shopping weak spot!
Here are the easy-peasy steps to "spare change" funding:
1. Set your weekly budget for food, gas and other necessities. Now withdraw this money in cash instead of swiping your credit or debit card.
2. As you spend this money during the week, toss your spare change in a jar. Since I was hoping to buy quite a few plants, I counted "change" as $1's and coins, not just the small stuff.
3. Gather your loot at week end, and go get your goodies!
Since my spare change method put a tangible, in-hand limit to what I could spend, I approached the gates of my favorite greenhouse with restraint and level-headedness on my side. No, I was not going to swipe my credit card and buy a small jungle. Instead, I had a pocket full of exactly how much I could spend, and I shopped smartly to get the best deals. My green thumb is growing, and I have high hopes for this year's crop! Wish me luck!