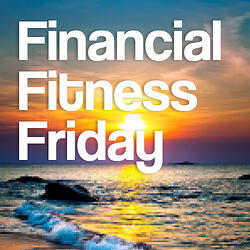 The summer solstice is almost here! If you're like most Alaskans, you've been grocery shopping and mowing your lawn in the wee hours these days, all out of whack by the midnight sun. I'm so PRODUCTIVE this time of year! Who needs coffee with this much Vitamin D?!
Yeah, I still need coffee. But late at night, I feel amazing! My favorite part of solstice time is
the energy to skip TV and pound out projects instead. The time I spend doing nothing in the winter is offset by this sunny season, and I can truly reassess the value of my time. Thought of the day: TIME is your most valuable asset! So spend it wisely.
Relax. When you're stressed out, it's tough to do and be your best. So make time in your busy schedule for relaxation! An afternoon picnic or movie night can do wonders for mental health, and when your brain is happy, you'll do a better job in both your work and personal life. This morning, I caught a few Batman cartoons while cuddling with my kids, and it was the perfect break before a busy day.
Reach Goals. Procrastination is a double-edged sword. It's vaguely satisfying at first, but stressful in the long run! So get up off your bum today, and get business done. When you check items off your to-do list, you'll feel accomplished and energized to take on more.
Reassess. Everybody has habits of how they spend their time. Take a look at your own habits, and identify areas that need a change! Personally, I'd like to trim out screen-time from my evenings, year-round. Instead of staring at a television or surfing the internet, I'm going to spend this time toward productive projects and time with my fam.
Most Fridays, I talk about healthy ways for you to spend and save your money. Today, consider this new perspective on how to spend and save your time. We all have different balances in our bank account, but everybody gets the same number of minutes in a day. It's time to make the most of this wealth!
Enjoy today's blog? Subscribe to stay tuned! We'll update you with news of the cool stuff we're doing and talking about at CU1. To subscribe, enter your email address on the right hand side of this blog.