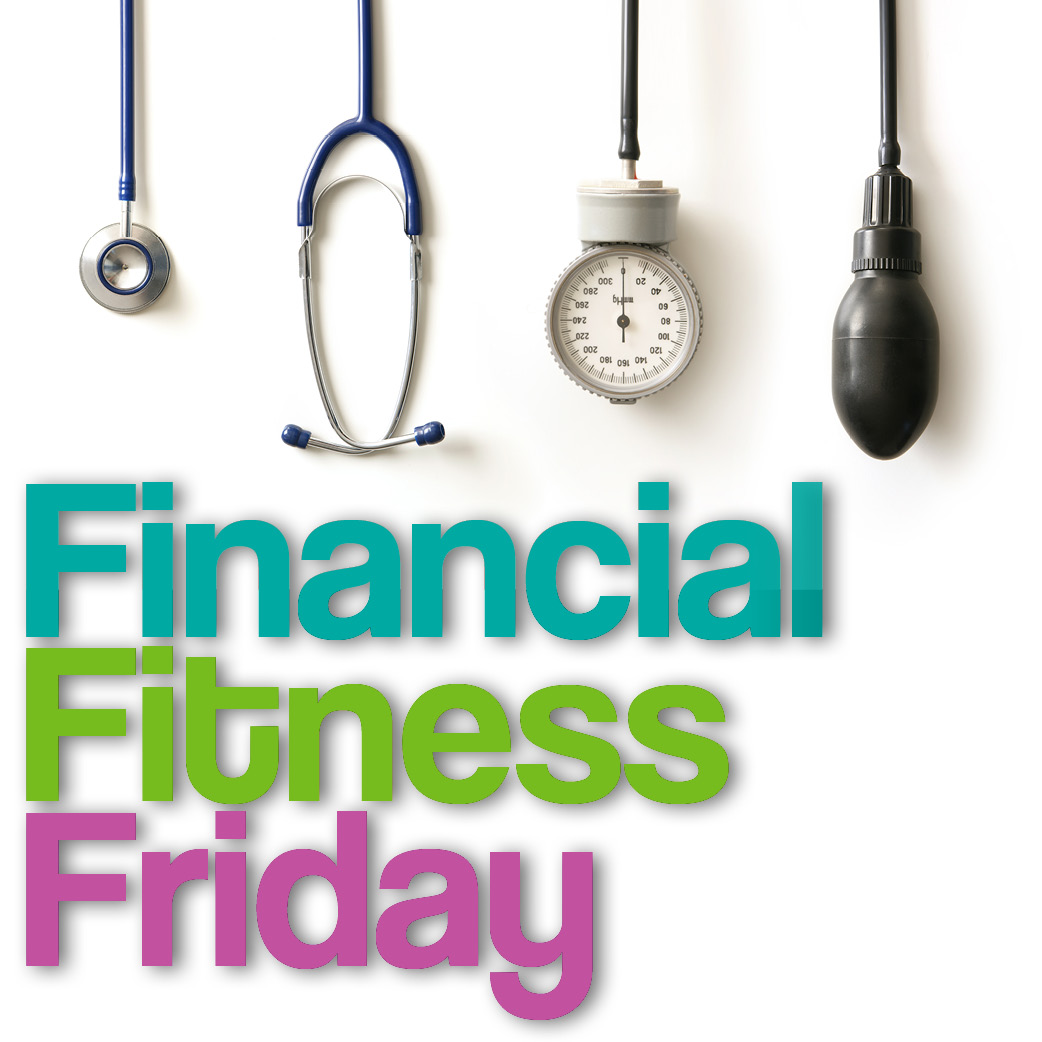 Medical expenses stress me out. For many folks, health insurance can be quite costly – and when it comes time to use your benefits, there's that pesky out-of-pocket expense as well! Since medical costs add up quickly (and oftentimes unexpectedly!), they're a serious factor in anybody's annual budget. What can you do to protect your financial health from sick days?
First, know your health insurance options. Choose a plan (through your employer or elsewhere) that best meets your typical, annual needs. How often do you visit the doctor? Do you have any major medical needs, such as an upcoming pregnancy or procedure? The way you plan to use your insurance will influence whether a high or low deductible is appropriate. Don't forget to research prescription benefits as well! By comparing your insurance plan options, you'll be prepared for the associated monthly costs and gain some insight into what you'll pay when your benefits are actually used.
New this year, my hubby and I are trying out a "flex" savings account for medical expenses. This special savings account may be available in conjunction with your insurance plan, and it helps you set aside pre-tax dollars toward medical bills. PRE-TAX = SWEET! By paying your medical bills through a flex account, you'll save money on taxes, which in effect makes your medical bills a bit easier to bear. When germ-season hits my household, I can now rest a little easier knowing that we have funds set aside for doctor visits, medicine, etc. If a flex savings account is offered by your work, consider contributing even just a small amount to help defer medical costs throughout the year.
Lastly, take care of yourself. A little preventative TLC (such as daily vitamins, exercise and a healthy diet) can go a LONG way toward keeping you away from the doctor's office. While health insurance is necessary for anyone in case of the unexpected, we should all do what we can to cut illness off at the pass. Do your pocketbook a favor and be proactive with your physical health. Your financial health will thank you!