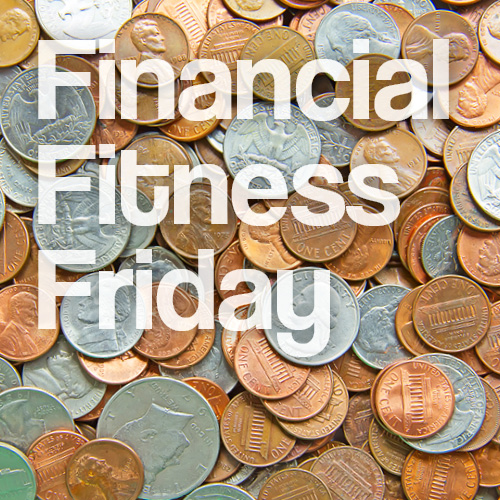 The arguments one has with a three year old will teach you a thing or two about humility. This morning, I found myself head-to-head with a steaming, blond-haired pirate child who insisted I'd stolen his treasure. The treasure in question? Spare change from a stray pair of my husband's blue jeans.
"This treasure isn't for playing with, little man. It's small and dirty, and if little sis gets ahold of it, it could make her sick."
"Let go of my treasure!
"How about I put it in a safe place, instead?"
"Give me my TREASURE!"
Our words wound in circles for several more minutes, as we struggled toward an agreement between playing with the grimy coins or storing them in our Team Treasure Chest. In the end, the treasure was safely stowed away – and we agreed to some "quiet time" as he mulled over the disappointment.
My son doesn't know a thing about financial fitness, but he knows he'd rather play with money than save it. With good reason! At times, it feels better to walk around with full pockets than to stow away money in some abstract savings account. That childhood feeling of "give me my treasure!" never quite leaves us. It's the reason so many folks still store money at home instead of in banks or credit unions, and it's the reason many of us aren't investing these funds in the most lucrative manner.
If you can relate to money-hoarding tendencies or not knowing how to grow your funds, don't worry. You're not alone! Here are three quick and simple tips to help fill your Team Treasure Chest today:
1. Open a basic bank account. Your money is always safer in a financial institution than inside your home. Funds in a bank or credit union are federally insured, and you can easily access them with a debit card or ATM.
2. Start a Certificate. If you have a lump sum of money that you don't need to spend soon, it'll do more for you in a "Certificate of Deposit" than under your couch. Certificates earn a higher dividend rate, so your money will grow while it's locked into the Certificate (for a time period of your choosing).
3. Put excess funds toward retirement or outstanding debt. If Captain Hook had put more energy toward retiring from piracy or paying off his ship, maybe he and Peter Pan could have forged a friendship.
Too much of a stretch?
Enjoy today's blog? Subscribe to stay tuned! We'll update you with news of the cool stuff we're doing and talking about at CU1.