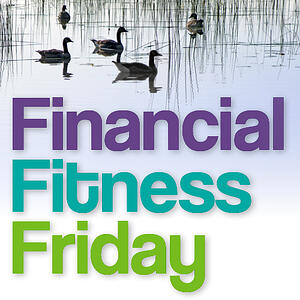 Most days, I feel pretty on top of my to-do list. Certain tasks are on deck each week, and if I follow my project road map, I can reach the weekend with a grand sense of accomplishment. Unfortunately, when it comes to finances, I don't feel as "in control." Unexpected expenses arise, interest rates fluctuate, and it's tough not to splurge on take-out after a long day. What's a girl to do?!
Well, I have some ideas.
First, it's important to have a money mentor. This can be your partner in crime, someone you look up to, or even people/resources you don't know (like ME! Or…Suze Orman, lol.). When you're on the edge of a tough financial decision, ask for some advice! It always helps to see your situation from an outside perspective.
Second, take charge of what you can. You're probably thinking "I already do that." But do you, really? If you're unhappy with an interest rate, loan term, or banking relationship, do you take the initiative to change it? Most often, I don't. I just stew about how awful accidental overdraft fees can be. However, these issues are all things we can change! If you have a history of on-time payments and you've worked to improve your credit score since getting a loan, contact your credit union or bank and ask if a lower interest rate is available. These folks aren't going to call YOU to change your rate, but if you request it, it's entirely possible! Same goes for loan terms, etc.
If you're unhappy with a banking relationship, treat it like any bad boyfriend (or girlfriend). Try to talk about your issues, express your feelings and explore the possibility for improvement. If couples therapy doesn't pan out, dump 'em! Life's too short to suffer with a financial institution that doesn't care for your needs. Also, life's too short for unnecessary stress. Take advantage of these tips to alleviate some financial stress, and you'll have more time for the FUN stuff on your agenda! Me? I'm going to go feed some ducks at the park today. Good. Free. Fun.