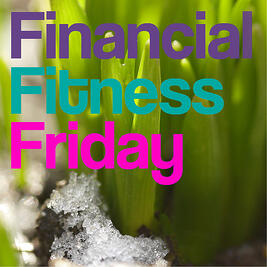 Way to go, Alaska! It's mid-April, and for many of us, the snow seems to be at bay (for the time being). We're enjoying a bit of authentic SPRING – and it's even arrived on time! Disclaimer: if it's snowing outside your window right now, you may want to stop reading today's blog. Go curl up under a blanket. I'll bring you some hot chocolate later.
Now that the warmish weather has arrived on our doorstep, it's time get out and make the most of this good, good fortune. Here are a few budget-friendly tips to kick start your spring adventures!
1. Get outside. There are tons of opportunities to enjoy the outdoors AND save money. Try growing your own garden this year, to save money on groceries. Or skip the fancy (expensive) date night and enjoy a stroll through the local park instead!
2. Notice all the nasty stuff thawing in your yard this time of year? Seize the opportunity for your kiddos to earn their allowance with yard tools! Neighborhood kids can also help transform your yard from a mine-field into a prime picnic zone (for far less than landscaping companies charge).
3. Shop local – at garage sales! You guessed it: this one is my personal springtime weakness. Show me a garage sale, and I'll show you a reason why I need somebody else's dusty discards! However, you can make garage sailing particularly budget-friendly by making a strict list of things you need before shopping. This way, if you find the perfect antique sewing machine but have no real use for it, you'll have a list in hand to help refocus your spending.
Everybody gets a little bogged down by the doldrums of winter, cold weather utility costs and the added expense of the holiday season. If you feel like your financial progress has been at a snail's pace lately, don't despair! Today, you can put that all behind you. It's time to slam a Red Bull and do some jumping jacks. Then, jog out your front door to the raging '80s soundtrack of your choice. You'll conquer the world, one goal at a time!