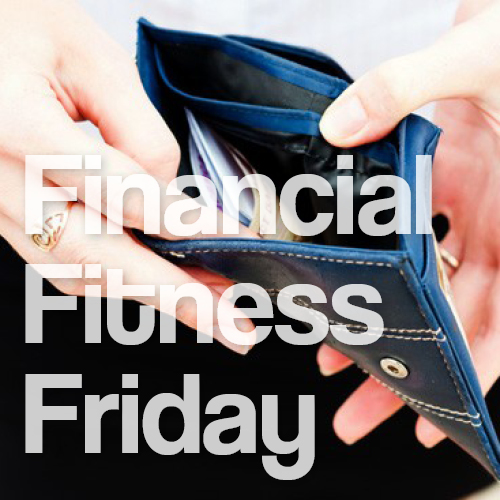 I've traveled down a dark path these past few days. While absent mindedly surfing the web, I read an article entitled "Why it's SO worth it to buy designer brands!" This article lauded the cut and quality of fancy pants, purses, etc. – of course claiming that each piece of apparel was well worth the price of the designer's name. Is this true? Do I need fancy pants and an empty wallet to look and feel my best?
Good gosh I hope not, because honestly, I'm busy spending money on groceries, gas and bills. Can you relate?
Maintaining a budget in the face of temptation is tricky and… painful. The last thing I need is online brainwashing! Two paragraphs into this 'designer brands' article and I was convinced to go buy Marc Jacobs' latest handbag. In beautiful black leather. With gold accents. Ahhhhhhhh! Don't tell my budget; I was having a mental affair. Now I'm worried to reopen my browser, for fear I'll black out and end up in a bidding war on EBay for some handbag I really don't need.
How am I fighting this temptation today? Not well at all. But, I do have a bit of advice to share! I'm hoping these words will steel my own resolve (and save my delicate relationship with debt).
Credit cards on lockdown? Check! I've cut up the ones I REALLY don't want to use, and my emergency card is iced in the freezer. I can't win (slash lose) on eBay if I'm busy blow-drying my credit card from an ice block.
Goals review? Check! My hubby and I keep a list of long term financial goals, such as eventually retiring on a yacht in the Caribbean (OK, maybe he doesn't know about this goal). The point is, when my spending temptation is at its highest, I review these types of goals to help me refocus on what I truly want in life.
Find free fun? Check! Many times, our urge to overspend is based in the thrill we get from our purchase. There's a rush of FUN from buying what we want – but fun doesn't have to come at this price! Redirect your energy toward positive, productive activities instead. For me, Pinterest projects and potting flowers do the trick. Maybe you like to play Frisbee golf or work on cars! Whatever it is, focus on the FREE side of fun and stay away from the store.
In my quest to build financial fitness, over-spending is a frequent, recurring topic. Why? Because folks can survive on any size budget, but the temptation to overspend makes this truth feel impossible. Good thing you have this blog to turn to, when you're on the edge of an over-spending cliff! Right now, I could be surfing outlet stores online. Instead, I'm re-hashing old blogs to make sure Istay true to my words. Share your support (and ask for advice) below!