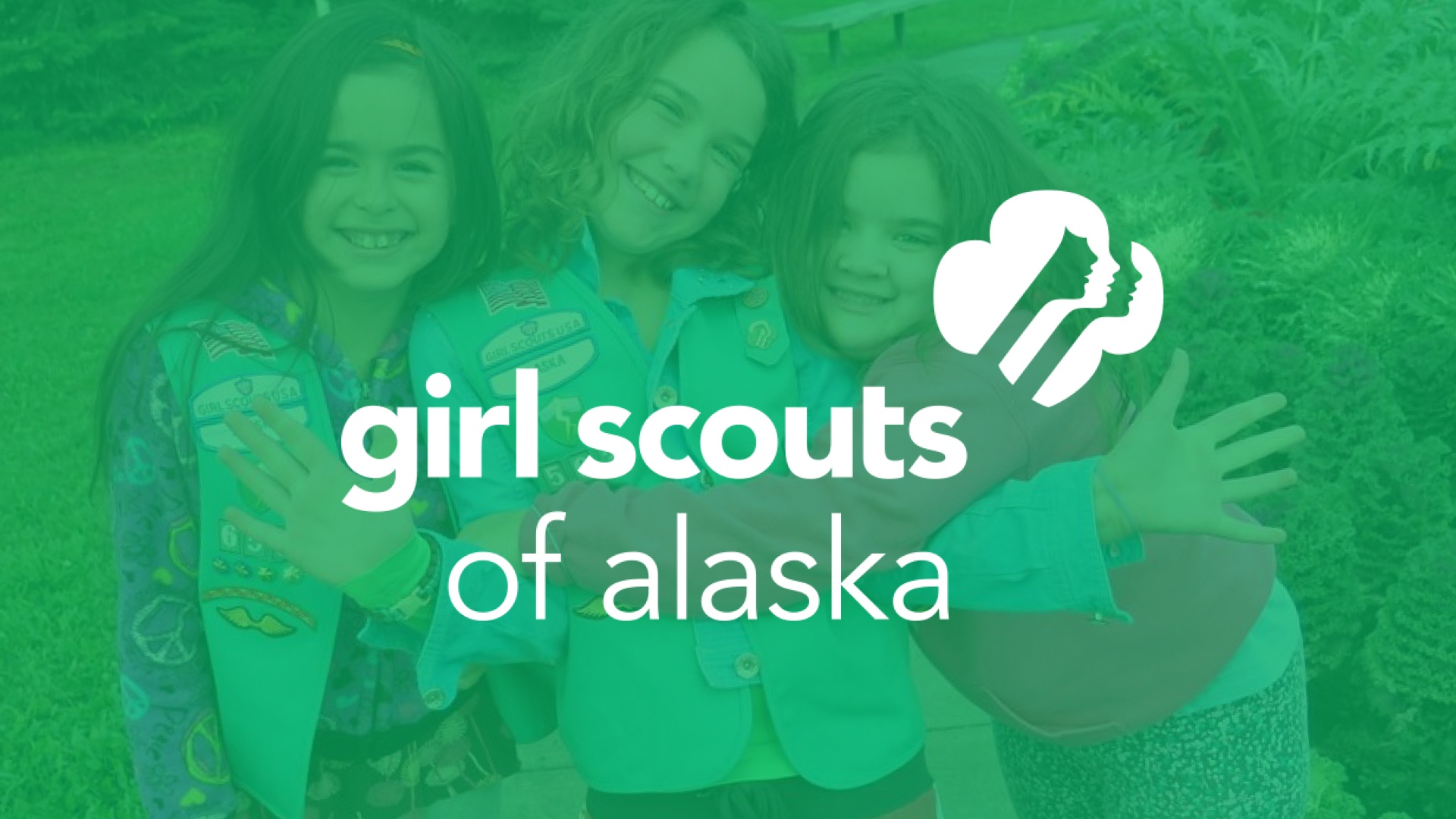 Alaskan girls grow up in an extraordinary environment. Our daughters, granddaughters and nieces learn at a young age how to hike far, catch fish, sleep under the midnight sun and DREAM BIG! There is a beauty and fierceness that runs in their blood – but it can't grow stronger without our help. Celebrate the thousands of Alaskan girls who need positive mentors in their lives with a donation to Girl Scouts of Alaska today!
Every donation to Girl Scouts of Alaska will directly benefit local youth throughout our state. And nationwide, Girl Scouts is now proud to be 2.8 million strong! Per their website, "While some people still think of us as just cookies, badges, campfires, and friendship bracelets, Girl Scouts are so much more. Girl Scouts are groundbreakers, big thinkers, and role models. Girl Scouts design robots, start garage bands, and improve their communities—and yes, they sell the best cookies on the planet."
Can we take a moment to daydream about the cookies? Yum.
By supporting Girl Scouts of Alaska, YOU are directly helping this organization build girls of courage, confidence and character – and these girls will go on to make Alaska, AND THE WORLD, a better place. Talk about one satisfying and long-lasting use of your donation!
Still on the fence? Let's share some fun facts. Today, Credit Union 1 is proud to have a leadership team that features a female Chief Operating Officer, Chief Lending Officer and Chief Culture Officer. On top of this, approximately 80% of our overall management pool is female. Many of these strong and successful women were once young Alaskan girls themselves – and support from positive role models has made all the difference in their lives.
Give generously; help empower Alaskan girls throughout our state, and share the #CU1LUV!
---
To make a donation to our August fundraiser for Girl Scouts of Alaska, please visit any Credit Union 1 branch or transfer funds online to account 457311 S1.9.