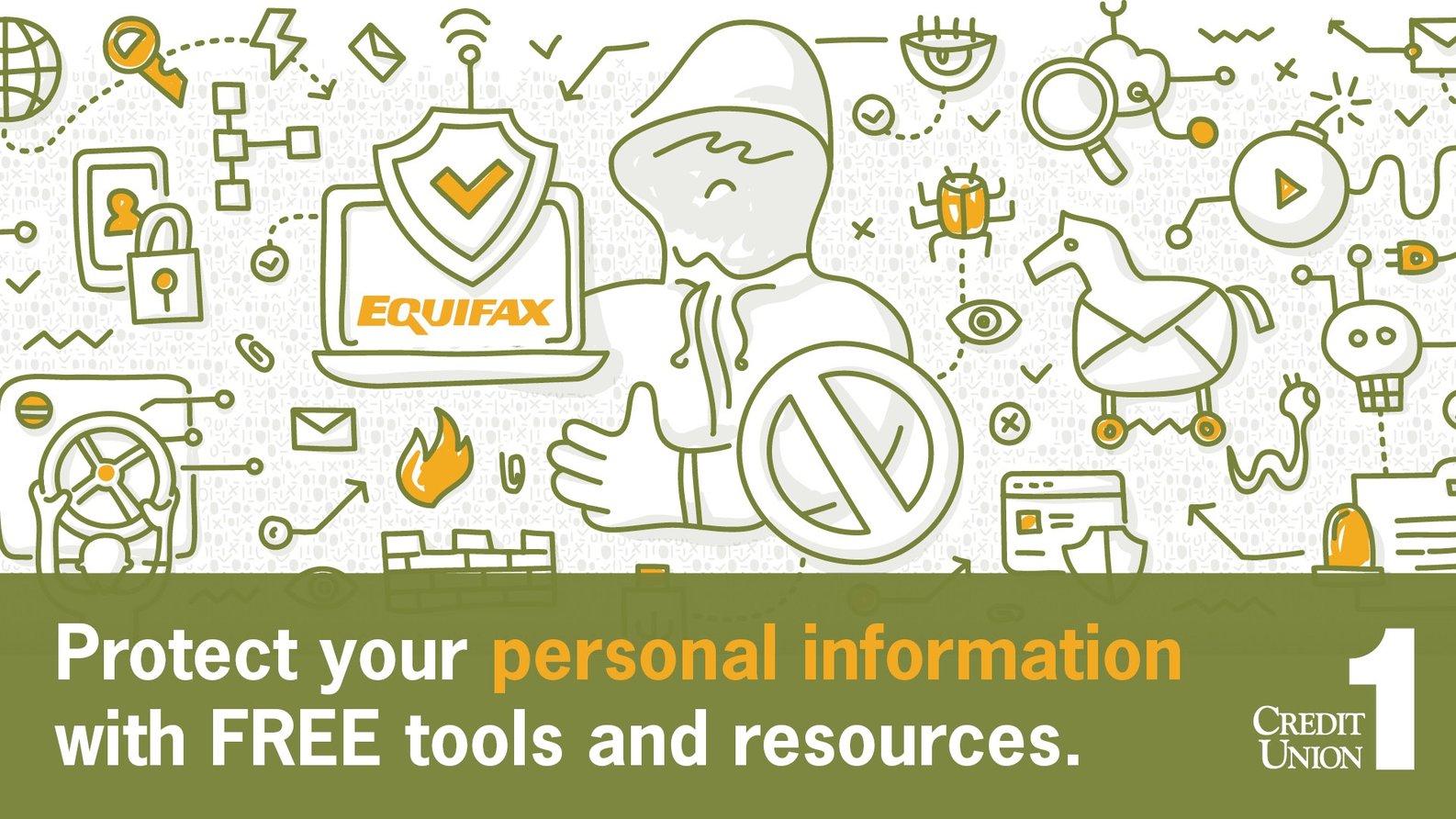 Recently, the credit-reporting agency Equifax released news of a cybersecurity breach that occurred this summer and may have impacted up to 143 million Americans. As part of this breach, the criminals involved gained access to names, social security numbers, birth dates, addresses and some driver's license numbers.
---
At Credit Union 1, we have continuous fraud detection tools in place to protect your accounts. However, you can also be proactive with this protection by using tools such as our CU1 CardControl app! This app allows you to closely monitor and customize the use of your CU1 cards, including the ability to turn your cards on and off from your smart device and control where and how they are able to be used.
We're also happy offer a FREE credit monitoring service to our members in Online Access, under More > Credit Score. This Credit Score tool will help keep a close watch on your credit in order to identify any suspicious activity.
In addition to the fraud-fighting tools that Credit Union 1 provides, you can also make use of a tool on the Equifax website to confirm if your private information was involved in this breach and sign up for free credit monitoring:
While Equifax is working hard to minimize the effects of this criminal act, please do not ever respond to unverified or suspicious inquiries about your account. Fraudsters may take advantage of worried consumers by pretending to be associated with your accounts. However, Credit Union 1 will NEVER initiate a request for your private account information via phone, email or text.
---
To further protect yourself, please refresh your fraud-fighting skills with these handy tips and keep an eye on CU1's website for news, as we post real-time scam alerts that could affect our members. As always, if you have a particular concern, feel free to email fraudalert@cu1.org any time. We're here to help keep you safe!