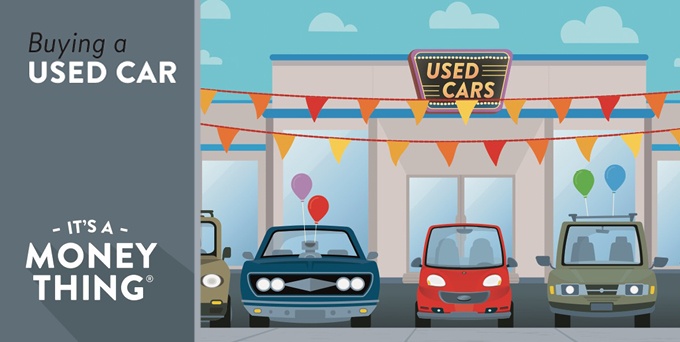 As Alaskans, we ask a lot of our vehicles. They get us through the snow and ice of winter, the muck of spring – and when summer arrives, it's time to tow toys! Is your current vehicle up to the challenge of your Alaskan lifestyle? If not, it may be time to upgrade your ride with a "new to you" purchase. Let's talk about what to look for in a used vehicle, so you can be confident in the condition and cost of your purchase.
As you begin to car shop with the advice below, be sure to contact CU1 for a handy pre-approval. This will give you an accurate idea of your price range, and when you apply online, you could be approved in minutes!
---

Whether you want a compact commuter or rugged off-road beast, a reliable vehicle is a big investment. Buying "used" can be a great way to save money and retain value in your purchase, so don't be shy about this option! With the guidelines above, you'll feel confident in your ability to spot the perfect car or truck (and steer clear of lemons). You've also chosen a great time to shop, since CU1 currently has rates as low as 1.99% APR on new OR used vehicles!* Together, we're sure to find you the ride of your dreams.
Ready to car shop?
Check out our CU1 Owned Assets for great deals and the option to "make an offer." You can even subscribe to an email alert when new items are listed, for extra convenience and time savings.
More questions on your mind? Ask away via the comment area below!