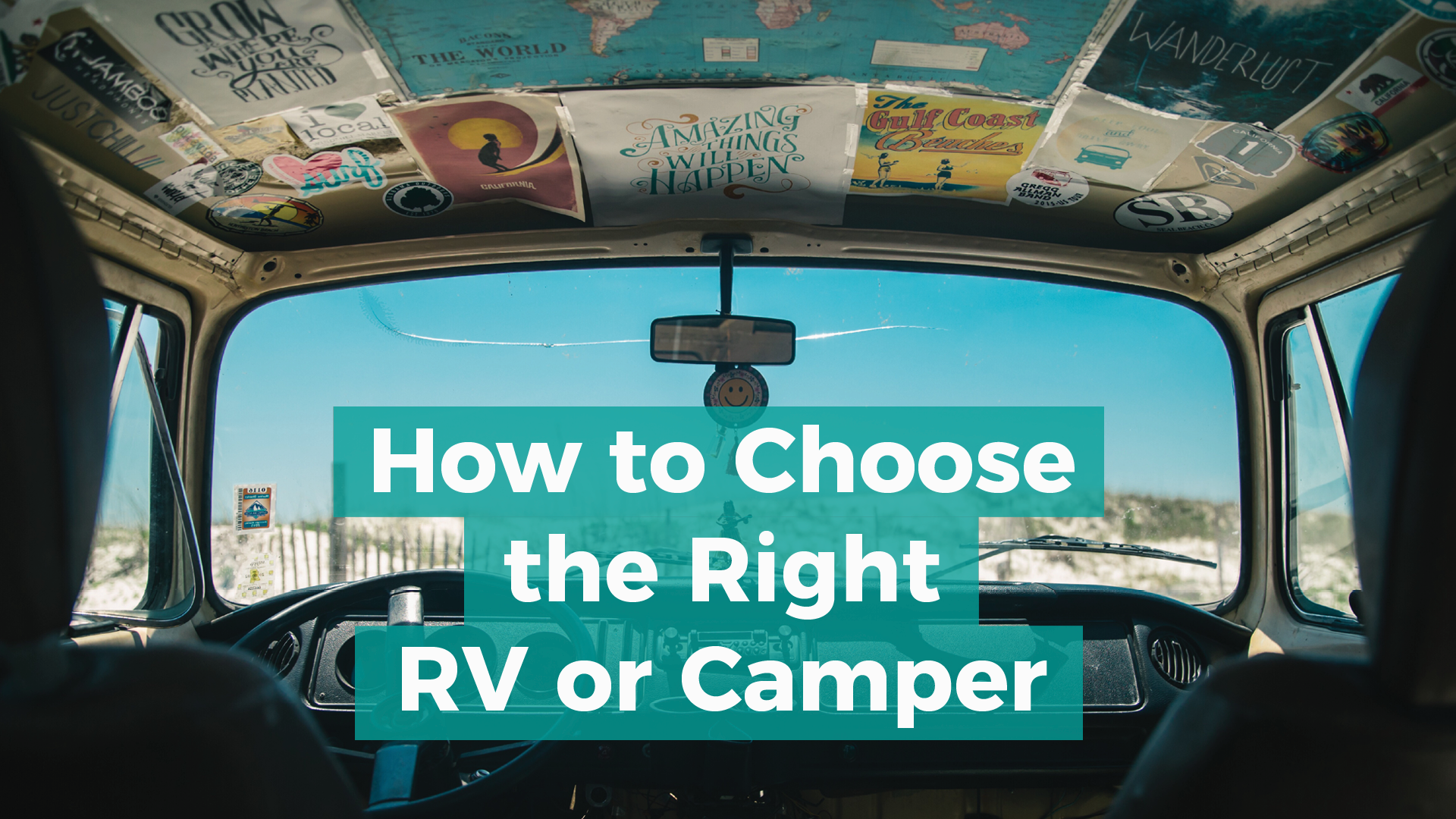 If you've ever enjoyed a blissful night of chilly-yet-gorgeous Alaskan tent camping (mosquitos and all), the thought of owning an RV or camper has likely crossed your mind. Wouldn't it be nice to get out and explore more of Alaska (and everywhere else) from the comfort of your own traveling home? ♪ Let's go cruisin' together! ♪
Before navigating an RV or camper purchase, there's research to be done. We know you're busy dreaming of which direction to drive (Seward is great, so is Denali, and, and!) – so to help you choose the right path, here's your handy-dandy buyers guide to the perfect adventure vehicle: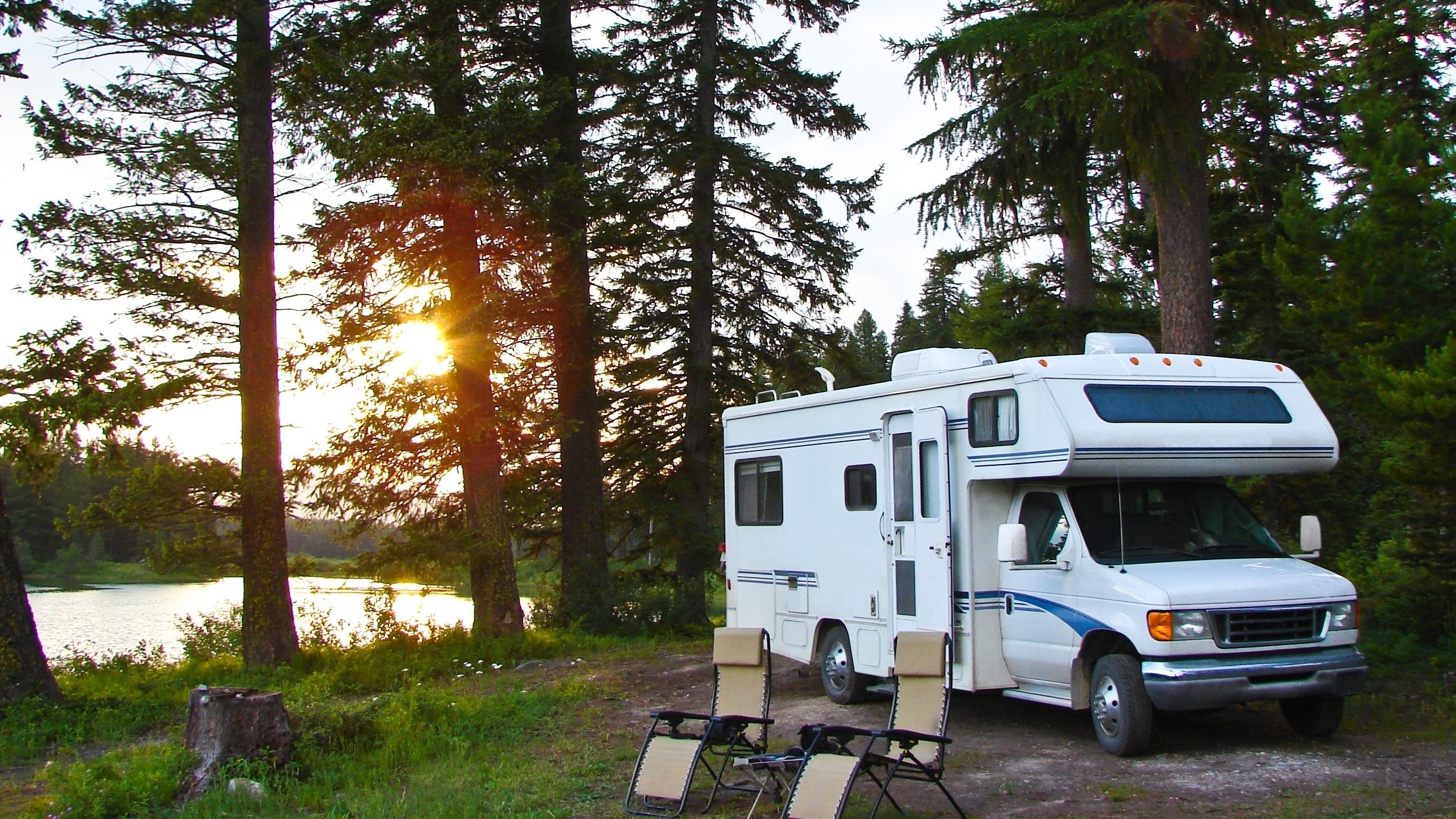 RVs
Perks
If the idea of towing your home is a bit intimidating (or you don't have a vehicle that could do so), RVs have the "vehicle" part built right in.
Need more room? RVs range in size from mini to magnificent. This means just the right amount of space to sleep and entertain additional people, which is great for big families!
RVs are equipped with simple hook-ups to electricity and other services, for when you're staying at one of Alaska's many RV parks. You'll enjoy the comforts of home from wherever you are!
Drawbacks
Since your vehicle and home are combined in an RV, you can't park the rig and then zip into town for errands. Need easy access to a vehicle? Consider towing something small behind the RV!
Maintaining a vehicle's engine can be a costly feat, so before you buy a used RV, make sure you're comfortable with the condition of its moving parts.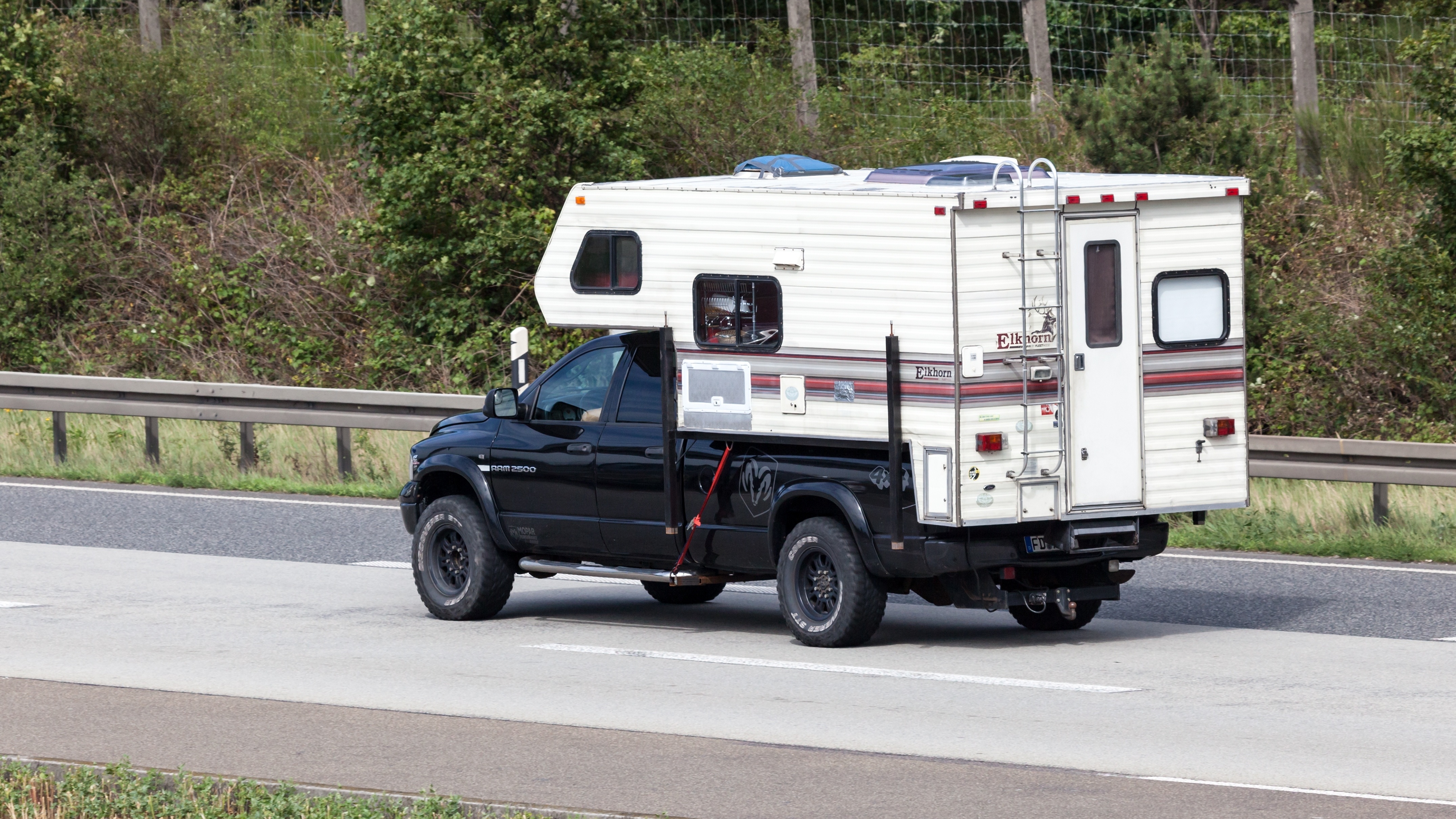 Slide-In Campers
Perks
Enjoy a slim camper profile that can expand to suit your size needs! Slide-in campers are expandable, so what looks cramped at first glance may actually be quite spacious.
As with all tow-behind campers, you'll have the option to detach from your vehicle. When you get to your destination, you can park the "home" and still have wheels to explore.
Drawbacks
You'll need a vehicle that is tough enough to tow a camper's weight, which may mean an additional purchase.
Whether you're camping in the wilderness or right next to town, you may also need a generator and other accessories to ensure your lights and kitchen accommodations can function. Tally these costs when considering the package price!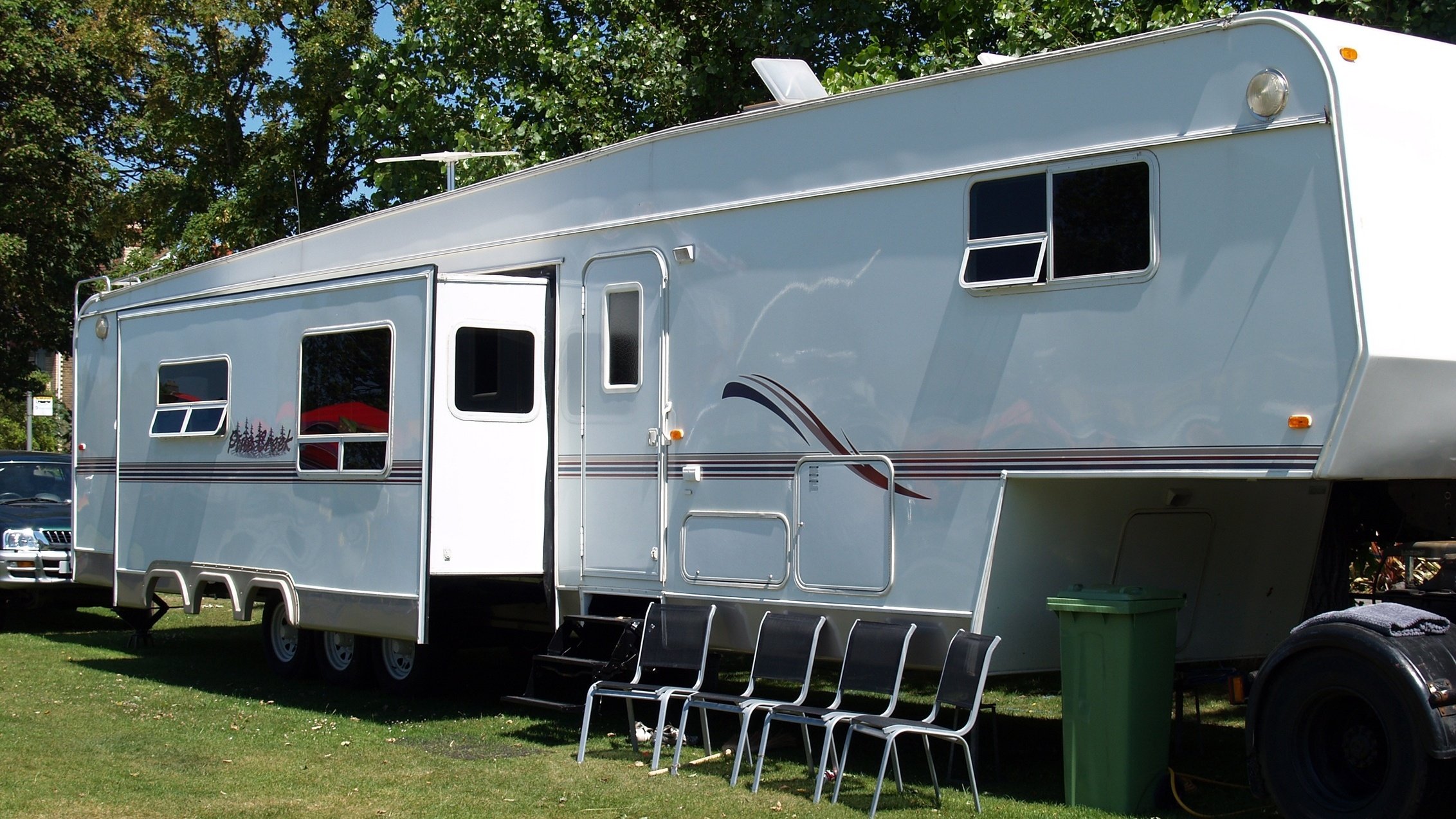 5th Wheel Campers
Perks
Planning to explore some real Alaskan wilderness? Options such as a 5th wheel camper can be towed by a heavy-duty truck to more remote locations.
The nature of 5th wheel hook-up means a very stable towing experience. Add a brake package to the mix, and you'll be at ease pulling your camper over Alaska's changing terrain.
Drawbacks
In the off-season, you'll need a place to park your rig. Is there room in your yard or will you need to rent a storage space? Consider this added cost when contemplating the size of camper to buy.
Most trucks don't come equipped with a 5th wheel hitch, so you may need to buy this setup and have it installed.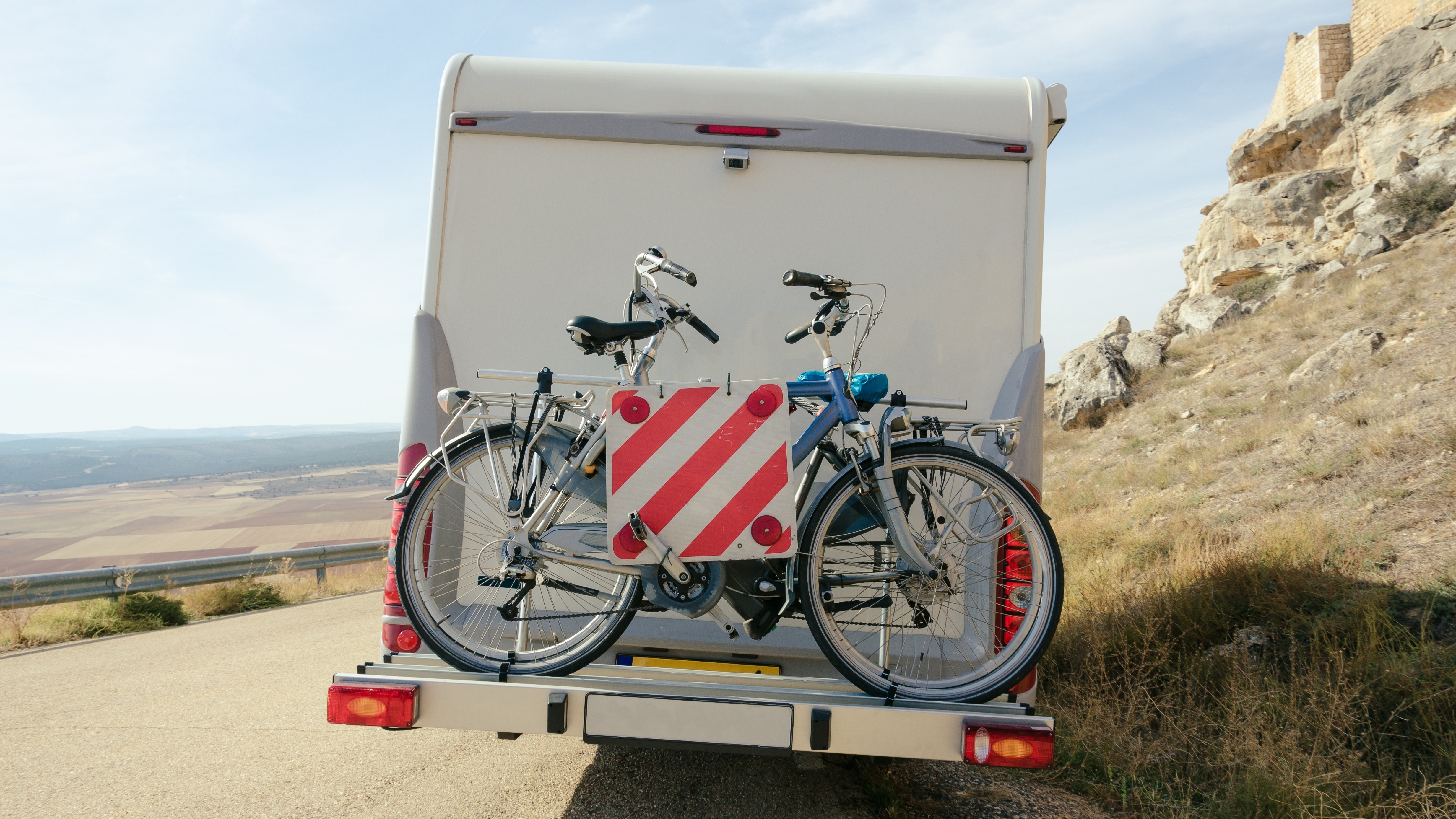 Toy Hauler Campers
Perks
Many Alaskans like to bring along ATVs or snowmachines when camping. Toy hauler campers have living facilities in the front portion, such as a kitchen and sleep space, with plenty of room in back to park your other items.
The storage space in your toy hauler can protect smaller adventure vehicles from the winter elements, which saves you the headache of finding additional places to park those pieces.
Drawbacks
Wherever you go, don't forget that a camper is larger than your commuter vehicle. You'll need to plan for parking and routes that accommodate your size.
When a toy hauler is loaded up, it can be significantly heavier than other camper options. Make sure you're ready to tow it without damaging your vehicle or compromising your safety.
New or Used?
Depending on the size and style of the accommodations you prefer, used RV/camper models can sell for less than half the price of new. If you'll only be using the RV/camper for 3-4 months of the year, it may make sense to "choose used" rather bite off a big bill. Excellent news: Credit Union 1 can help you finance either option.