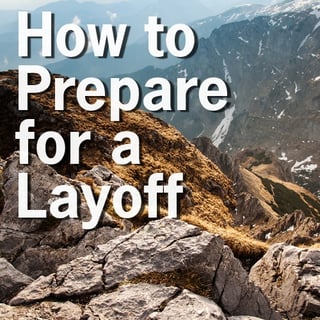 Has the steady employment you depend on suddenly come to an end? Many Alaskans are finding themselves in unsure waters these days as our job market changes and the economy adapts. If your own job is ending or at risk, there are steps you can take to prepare for the future! Act now before your bank account suffers – and remember that you always have a helping hand at Credit Union 1.
Take advantage of your benefits. If your job ends soon and you haven't yet used benefits like your annual medical, dental or vision exams, get thyself to a doctor! Before your benefits end, you should make the most of what's available.
Pick up a side job. If you have time to do extra work on the side while maintaining your current employment, this can help you build fallback funds for when your current job ends. These funds will be a great aid in getting through to the next full-time position or funding any emergency expenses that occur in the interim.
Brush up your resume. Add skills and experience from your current job and get this valuable employment tool polished for the next employer. Next, head over to LinkedIn.com and make sure your online presence is known.
Check up on your credit score. By ensuring it's accurate now, you'll know where you stand if borrowing funds becomes necessary. You can also check for any oddities and take action!
Know your options. If you will struggle to pay bills during a period of unemployment, certain options such as credit cards and personal loans may become necessary. However, before you make the leap into a form of debt, it's important to know which option is best for you (i.e., which can you pay back the fastest and in the most affordable way).
And finally, be proactive and start saving now to avoid falling behind on bills. Although the thought of a layoff is scary, there are LOTS of steps you can take to make sure your current financial obligations are met.
When worse comes to worst, CU1 has options to assist. You can rely on us during times of need and while you work toward the next great job opportunity!