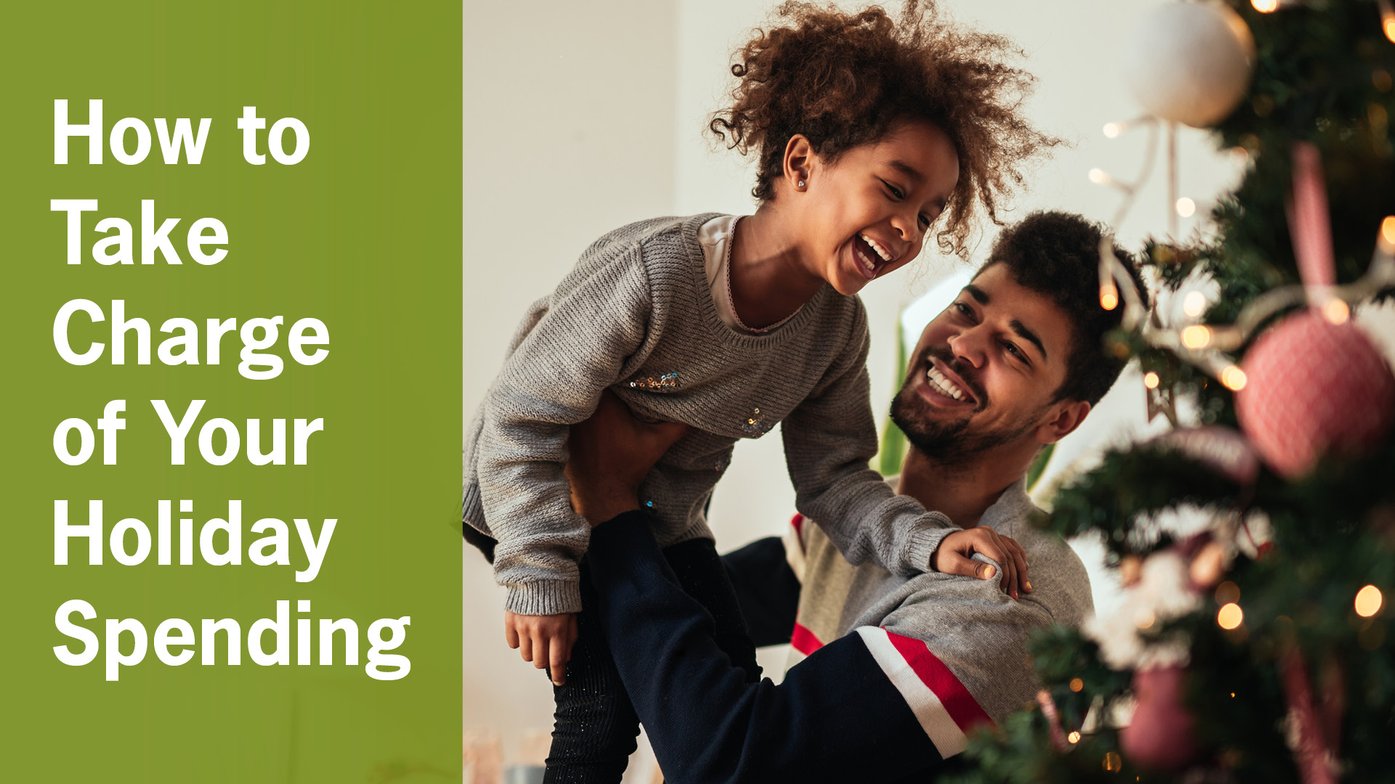 With the holiday season in full swing, your budget may be feeling the strain of extra gift-buying, grocery shopping and even utility costs. Unfortunately, those light-up reindeer on your rooftop don't run on magic! To help you keep the holiday spirit alive without stressing about that bottom line, CU1 has handy tips and tricks to protect your debt load and overall financial well-being during the biggest spending period of the year. Make use of the info below, so you can kick back with a glass of eggnog and truly enjoy this special time of year!
Skip-a-Pay
Need a month off from your loan payment to provide wiggle room on other items? Skip-a-Pay allows you to postpone one month's loan payment without need for a double payment the following month. To request a Skip-a-Pay, simply sign in to Online Access and select More ⟩ Skip-a-Pay. A portion of your Skip-a-Pay fee is donated to charity, so you can feel doubly good about it!
Cash in on Rewards
Whether you swipe, sign, enter a PIN, insert your chip or pay online, you'll earn One for All Rewards points every time you pay for purchases with your CU1 debit or credit card. Those points can be redeemed toward a cash rebate to your account, which can help bridge the gap between your budget and the next gift on your list.
Consolidate Payments
To help you save money on interest – especially when it comes to holiday credit card debt – CU1 can help you consolidate multiple loans into one loan. With only one payment, there's no need to stress about multiple responsibilities each month, and you'll likely pay less interest over the life of your loan!
Transfer Your Balance
If you shopped with high interest store credit cards during your gift-buying sprees, a balance transfer could help you avoid paying more than necessary on those purchases. CU1 offers fee-free balance transfers, our credit cards come with competitive low interest rates, most cards have no annual fee, and you'll earn One for All Rewards points for every purchase made your CU1 card.
Update Contact Info
Make sure your phone number, address and email are accurate with CU1, so we can reach you with info you need to save money and keep your accounts in good health. To easily update your contact information, visit Settings ⟩ Contact in Online Access.
Don't Procrastinate
If your holiday debt load is feeling out of control, reach out to us right away. The sooner you contact CU1, the more options we'll have available!
---
Now that we've shared a bundle of advice on how to make your holiday more affordable, we hope you'll enjoy a more bountiful and stress-free season of giving. Don't forget – the biggest gift of all is quality time with your loved ones! If you'd like to also give back to your community this month, check out CU1's December fundraiser for the One for All Alaska Fund.