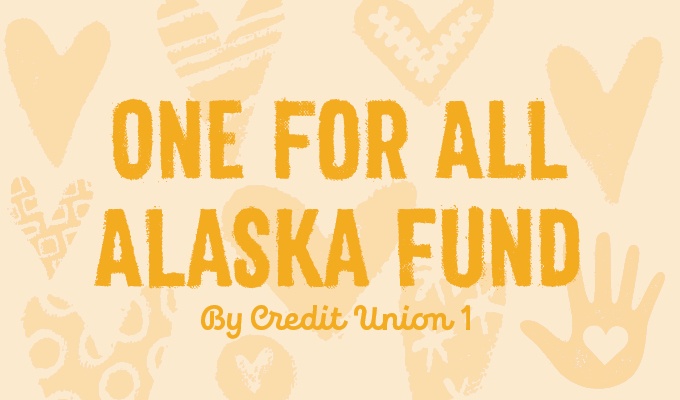 In July, Credit Union 1 is raising funds to promote positive community change through our unique One for All Alaska Fund. What makes our fund so unique, you ask? All donations go to the specific CU1 branch community of your choosing! With thousands of Credit Union 1 members spread throughout Alaska, we know you value the opportunity to give back to the community you live in.
How will your donation make an impact?
With your help, money raised through the One for All Alaska Fund will help organizations like Fairbanks' Interior Alaska Cancer Association pay for travel needs that allow ill Alaskans to seek treatment. Donations in Soldotna will help the Boys & Girls Club of the Kenai Peninsula and their efforts to offer more programs and scholarships to Alaskan youth. In the past, money raised through the One for All Alaska Fund has even helped the Eagle River Boys & Girls Club afford a new bus for kids and empowered women at the Kodiak Women's Resource & Crisis Center with employment assistance, child services, medical referrals, food, clothing and housing!
"Thanks to the overwhelming generosity of our CU1 membership, we're proud to have fundraised and donated over $96,900 to Alaskan communities via the One for All Alaska Fund in 2016."
We accept donations to this fund during one month each quarter, and during each of these quarters our goal is to raise at least $5,500. In March, we surpassed this goal with $5,569.87 raised – and we hope to do even better in July! Whether you're able to donate just the spare change from your paycheck or a larger amount, every penny will lay a path toward happier, healthier Alaskans and stronger communities for you and your family.
Learn more about the organization we're helping in your local community, and then donate in any CU1 branch or via an Online Access transfer today! As always, 100% of funds raised will benefit each receiving organization.
For even more ways to help your local community, visit the Community tab of cu1.org. You'll find opportunities to donate, volunteer and get involved!