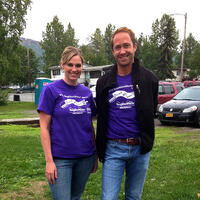 This past Monday, I was honored to be a part of an ongoing NeighborWorks project, Patriot Square. Patriot Square is a five-plex property in the Muldoon area that will provide stable housing for previously homeless veterans. The homeless aren't always what we imagine them to be – they can easily be our friends, our coworkers, or in this case, those who selflessly served our country. I personally can't imagine leaving the service only to struggle with finding something as basic as a roof over my head.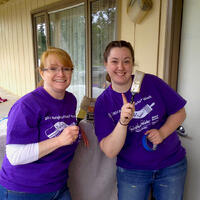 The building was recently purchased by NeighborWorks and was in need of a fresh coat of paint. They've been busy renovating the units, but the outside still needed a little TLC. When I arrived on Monday morning, I joined an army of other volunteers – some from Home Depot, some from the Office of Lisa Murkowski, and some from our very own Credit Union 1! I was stunned by the sheer number of volunteers and the positive energy radiating from the group. Very quickly the windows were being taped off, tarps were being laid on the ground, ladders were filling with people ready to paint, and the air compressors were droning away. We were ready! Some volunteers were up on a lift spraying the upper levels, some were on the ground using rollers to paint the lowers levels, some were doing detailed trim work and some were bouncing back and forth, helping with any and all work that needed to be done. Pretty quickly a transformation was taking place – not only a physical transformation of the building, but also a transformation of the lives for the current and future residents. Neighborhood residents were noticing as well, with a gentleman stopping by to thank us for improving the look of the street he lived on.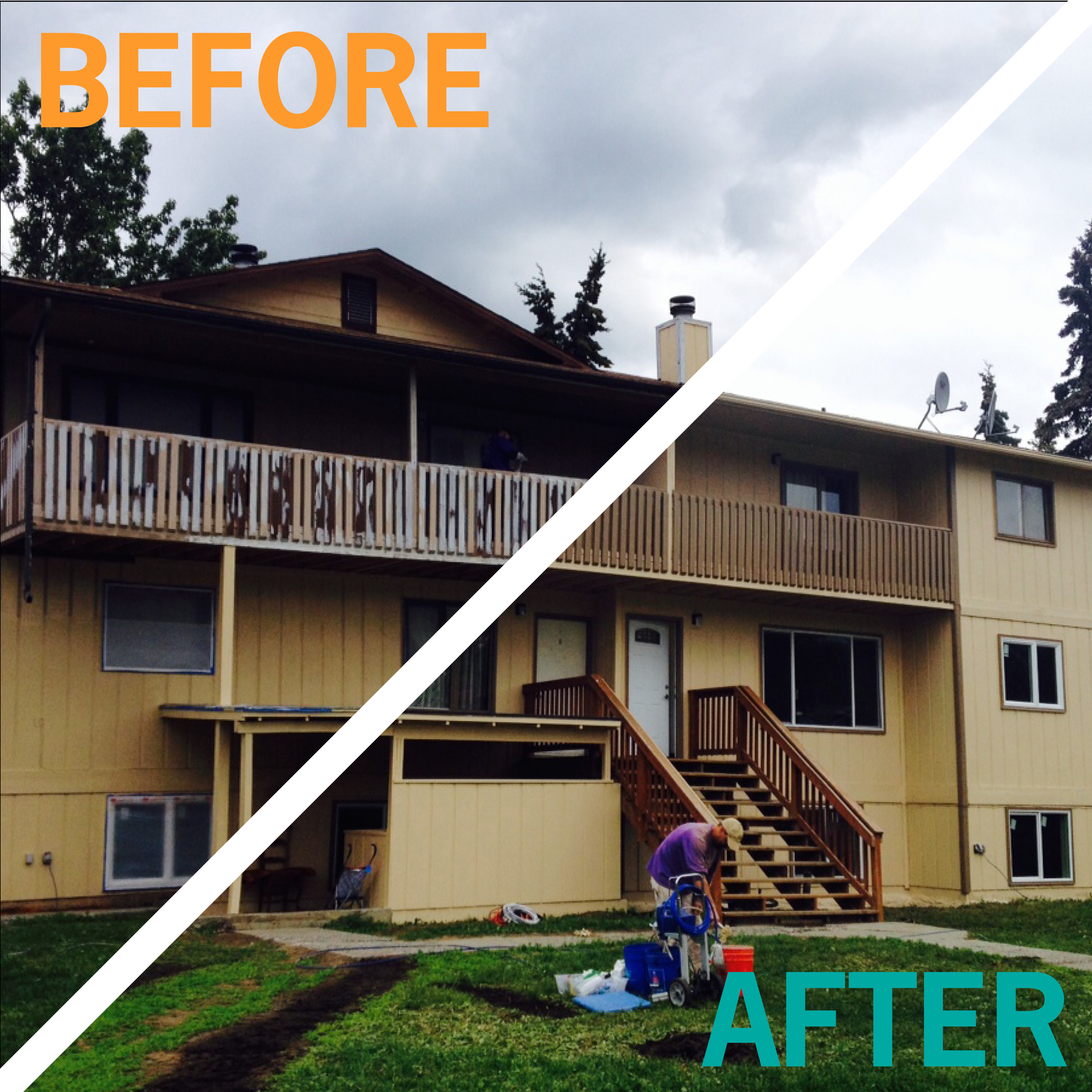 As I was painting trim around a lower-level window, I could see and hear kids playing inside one of the units. Sometimes they would smile and wave while I was working, and sometimes I would stop for a minute to return the gesture. By assisting with this project I knew that I was helping someone, that I was helping a family, but after seeing those smiling faces and friendly waves, that knowledge moved from the abstract to tangible reality. I was helping to enrich the lives of these kids.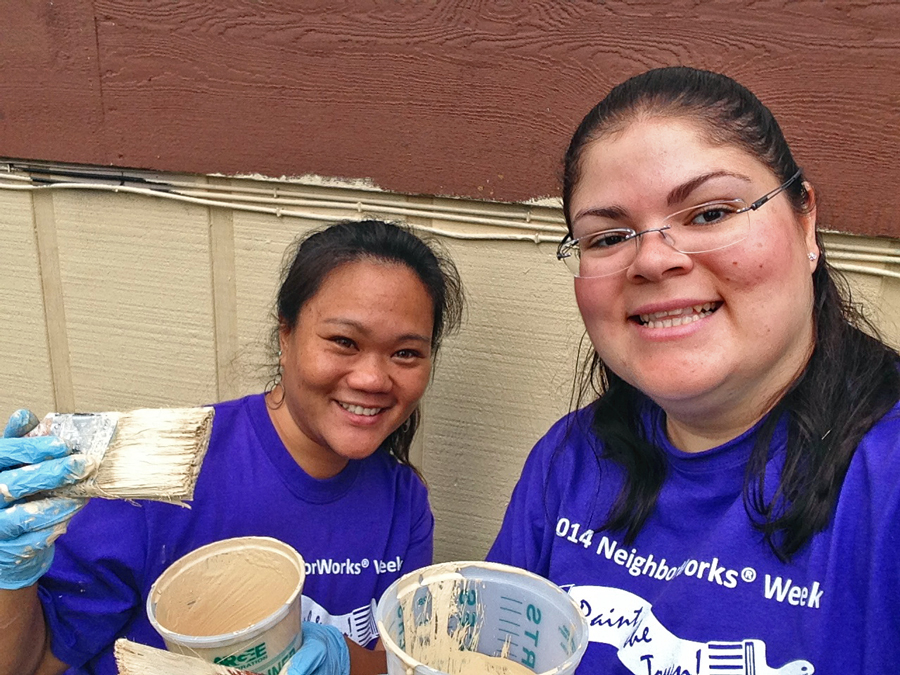 Throughout the day, I got the sense that the volunteers knew they were participating in something bigger than themselves. They were donating their time to enrich the lives of someone else – someone they didn't even know. And isn't that what it's all about? We all get busy in our own lives, with work, with family responsibilities, everything that life entails. This experience was a reminder that to make a difference, you just need to look at that opportunity staring at you through the window.