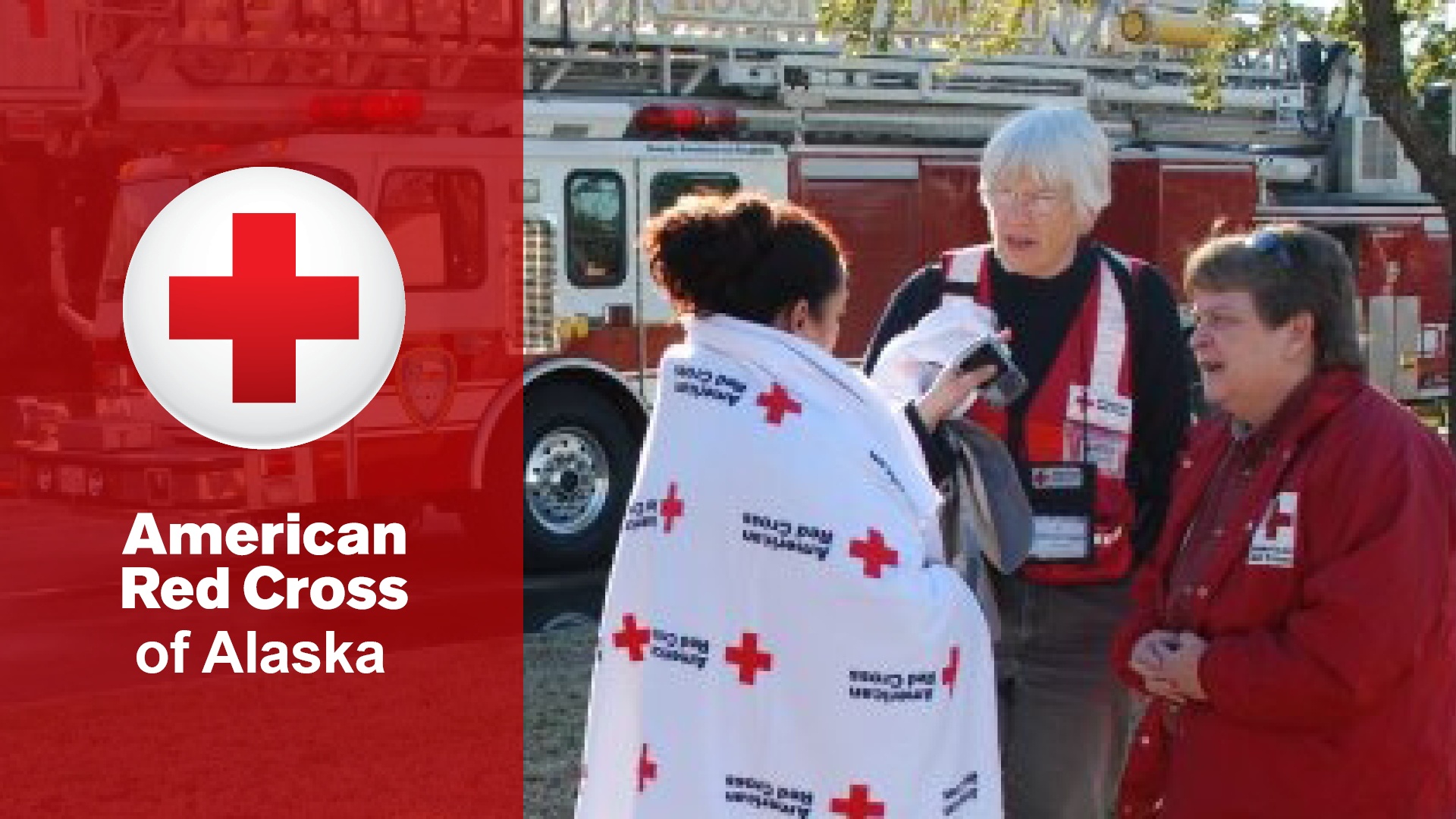 Imagine waking up one day to a disaster that left you homeless, without food for your children or even shoes to protect them. A donation to the American Red Cross of Alaska helps families like yours survive life-changing events like this.
Each year, the American Red Cross mobilizes relief to families affected by nearly 70,000 disasters – and in Alaska, we're no stranger to how important this relief can be. From house fires to flooding to wildfires, our state must be uniquely prepared for danger at all times, and we must also work together to protect one another!
With a community perspective in mind, four Alaskan chapters of the American Red Cross merged together in 2003 to form the American Red Cross of Alaska. This nonprofit organization is now better able to provide support to Alaskans all across our state – but they can't do it without your help.
Donations to the American Red Cross of Alaska are crucial to their ability to show up in emergencies and provide life-changing support. Remember the multitude of apartment fires that have happened in Anchorage during recent years? Red Cross volunteers rush to these disasters to provide blankets, food, a shoulder to lean on – and after the fire is out, they help families get access to basic necessities like toiletries and clothes.
All of this vital relief depends on donations. Give generously, show support for your fellow community members, and share the #CU1LUV!
To make a donation to our June fundraiser for the American Red Cross of Alaska, please visit any Credit Union 1 branch or transfer funds online to account 457311 S1.2.