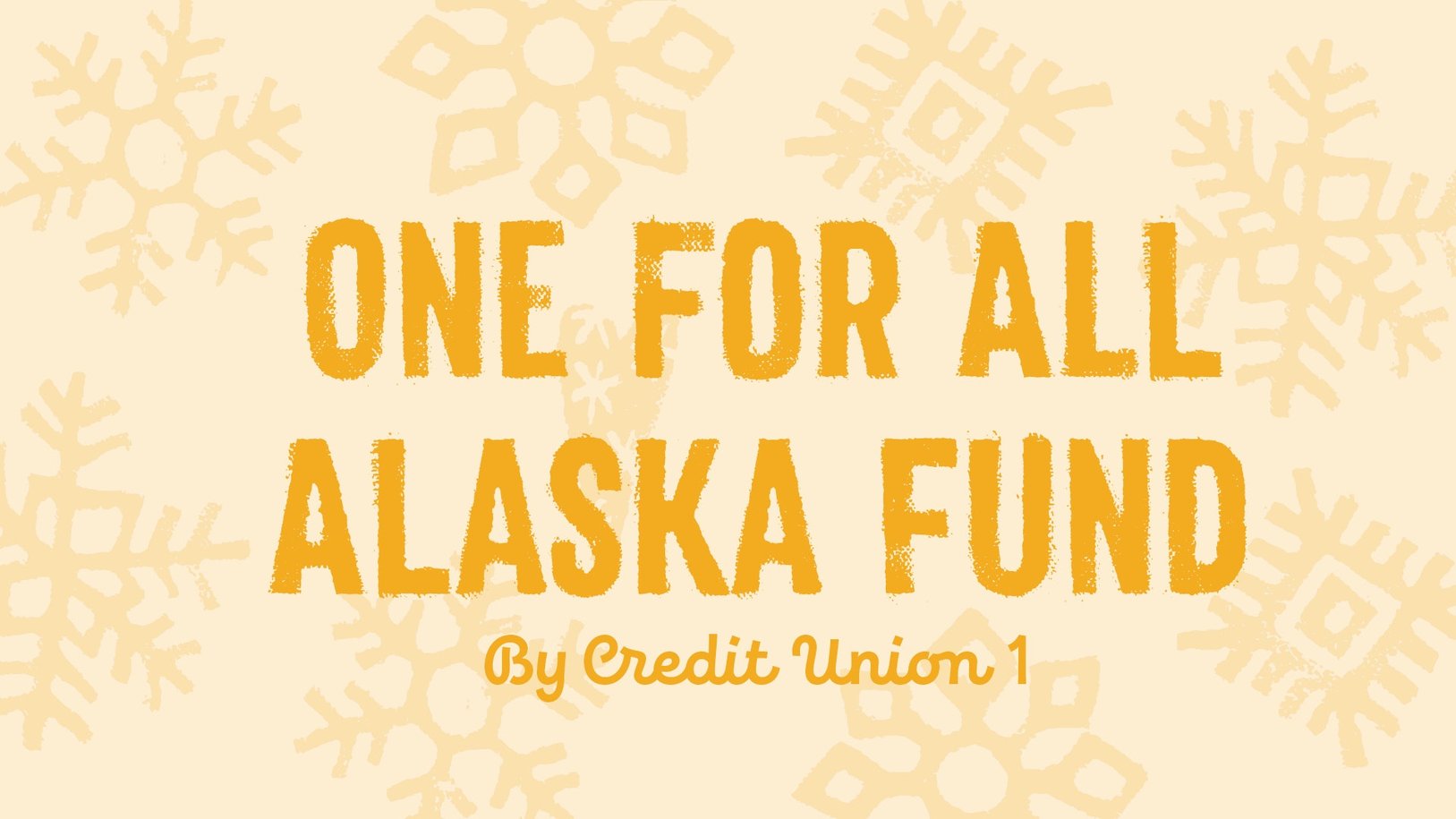 Throughout the month of December, Credit Union 1 is celebrating the giving spirit with a fundraiser to help make the holidays extra special for Alaskans in need. On the heels of #GivingTuesday, during which CU1 gave over $19,000 to our communities via donations and acts of kindness, we're inviting YOU to share in the giving spirit as well with a donation to the One for All Alaska Fund. All donations to this fund will go to the specific CU1 branch community of your choosing!

How Will My Donation Help?
Money raised through the One for All Alaska Fund benefits organizations throughout Alaska that may serve you, your friends, family and fellow community members. For instance, donations in Nome will help the Nome Preschool Association give resident children a chance to learn and play in a state-certified environment. Funds raised in Ketchikan will support L.I.F.E. in Alaska's efforts to provide a safe, productive and meaningful environment for people with disabilities. In the past, One for All Alaska Fund donations have helped the Eagle River Boys & Girls Club afford a new bus for kids and empowered women at the Kodiak Women's Resource & Crisis Center with employment assistance, child services, medical referrals, food, clothing and housing!
What is the Fundraising Goal?
Annually, Credit Union 1 accepts donations to the One for All Alaska Fund during one month of each quarter. Whether you're able to donate just the spare change from your paycheck or a larger amount, every penny will lay a path toward happier, healthier Alaskan communities for you and your family! Thanks to the overwhelming generosity of our CU1 membership, we're proud to have fundraised and donated over $96,900 to Alaskan communities via the One for All Alaska Fund in 2016. We understand that every person's circumstances are different, and we're sincerely grateful for any amount you can give toward this philanthropic goal. As always, 100% of funds raised will benefit each receiving organization.
Learn more about the organization we're helping in your local community, and donate in any CU1 branch or via an Online Access transfer today!
---
For even more ways to help your local community, visit the Community tab of cu1.org. You'll find opportunities to donate, volunteer and get involved in a better Alaska for all. Happy holidays, and thank you for helping us spread heartfelt goodwill!