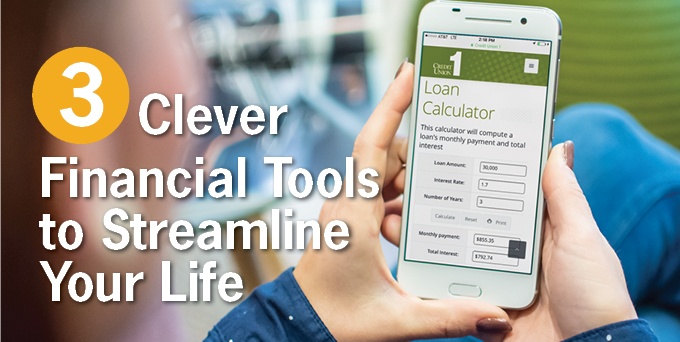 As a Credit Union 1 member, you also have the elite title of being co-owner of our organization. We exist to serve you and your financial well-being, which is why we also love to hear and implement your feedback! Many CU1 members have shared ideas about the e-Services we offer, which is why we're excited to announce several recent updates.
Snapshot
Master multi-taskers will love this new CU1 service. If you call our Member Service Center, you can now listen to your account balance, recent transactions and more while you wait for a CU1 representative! You'll set up a Telephone Access Code with a CU1 rep before your first use, and then you're all set to enjoy Snapshot during future calls. Many of our members find that Snapshot answers the reason for their call, so you can hang up and move on with your day.
Balance Peek
The CU1 Mobile App is quite brilliant for a lot of reasons, but most recently we've amped up its convenience with Balance Peek. Enable this feature in our app via Menu > Settings > Balance Peek, and afterward you can peek at your available balance without fully logging into your account. Mobile app time savings = HUGE.
CU1 Calculators
If you're thinking about a loan or refinance, we can help you crunch numbers (and save the brain strain). Check out our calculators at cu1.org to quickly visualize how we can lower your payments or afford a new purchase.
Talk about convenient! At Credit Union 1, we're committed to a better experience for all of Alaska – and a few ways we do this are through listening to your feedback and providing intuitive services that simplify your day-to-day.
Try out one (OR ALL) of the handy services above, and enjoy a little more free time on us. Thanks for helping us better serve you!