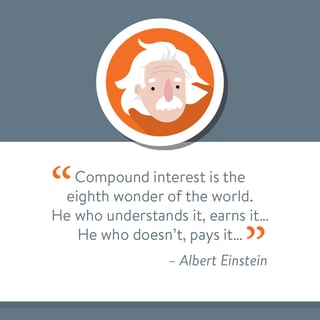 Saving money is a challenge. Not only do unexpected expenses pop up, but dividends on your savings account can sometimes accrue so slowly! Even though your savings balance may seem like it's growing at a snail's pace, a magical power called "compound interest" is on your side. Check it out! The more money you save, the faster your money will grow.

Want to learn even more about compound interest? Sign up for a FREE Discover Financial Fitness class offered in-person and online.
Enjoy today's blog? Let us know in the comments! Subscribe to send our posts straight to your inbox! Keep updated with news of all the cool stuff we're doing and talking about at CU1.