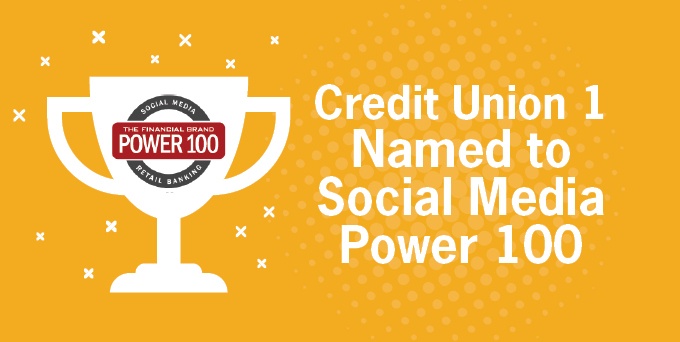 Credit Union 1 is proud to have been named to The Financial Brand's lists of "Top 100 Credit Unions Using Social Media" for the first quarter of 2017! This list honors financial institutions that meet the following "Power 100" criteria, as determined by the industry renowned digital publication, The Financial Brand.
"The Power 100 is a list of retail banks and credit unions using major social media channels. Parameters include the most Facebook 'Likes,' most Twitter followers, most tweets sent, most Twitter accounts followed, most YouTube video views and most YouTube subscribers. There is also a singular ranking based on most overall activity."
As a uniquely member-focused and community-minded organization, Credit Union 1 is happy to socialize with its Alaskan membership base via a variety of social platforms. Find us on Facebook, Twitter, YouTube, LinkedIn, Instagram and more!