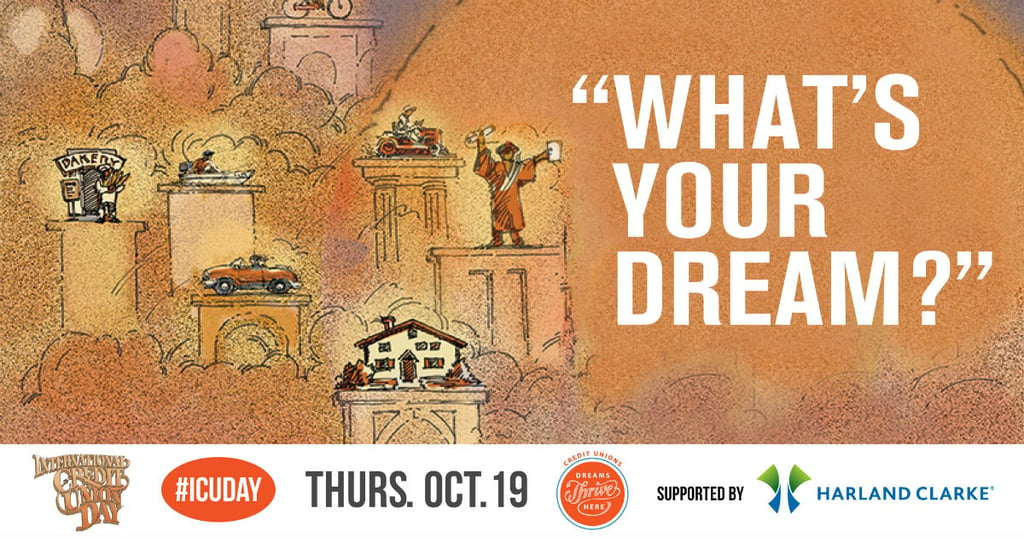 Happy International Credit Union Day, Alaska! It's our favorite time of year again, when credit unions around the world celebrate our unique "people helping people" purpose. This year's ICU Day theme is "Dreams Thrive Here" – which is a pretty great differentiator that makes your local credit union a special place to be. Unlike banks, which serve customers and pass along income to select stockholders, credit unions exist to serve our member-owners. We're not-for-profit, and everything we do is to better support YOU!
While you're pondering that awesome truth and the other ways that CU1 has helped your life, take a look through these four biggest myths about credit unions:
Myth #1: They aren't big enough.
There are big and small credit unions, but just like banks, your deposits at a credit union are insured by the federal government up to $250,000. Credit Union 1 is proud to serve 84,000+ members and growing, all across Alaska!
Myth #2: It will be hard to access my money.
Credit unions have access to a network of 30,000 fee-free ATMs nationwide, making it easy for you to access your money anywhere. At CU1, we're also happy to offer a wide variety of e-Services that help you manage your money on the go, even when you can't visit a branch!
Dreams Thrive Here - International Credit Union Day 2017 from CUNA on Vimeo.
Myth #3: I can't join.
Anybody can join a credit union. You may be eligible based on your employer, where you live, your family, community memberships and more. At Credit Union 1, anyone who lives or works in Alaska can join us. If you're reading this blog, you're likely part of that group!
Myth #4: They don't offer as many perks as banks.
Credit unions offer the same financial products as banks—checking accounts, debit and credit cards, online banking, home loans, auto loans and much more—but because we're not-for-profit, we often offer better rates than banks.
---
Talk about a great list of reasons to cheer for International Credit Union Day! A big part of your financial health is trusting your finances to a place with your best interests at heart – and by supporting a not-for-profit credit union like CU1, you're doing just that. So WAY TO GO, YOU! We #CU1LUV Alaska, and we're happy to show it today and always.
Now go on and share this blog with someone who needs to see the credit union light!