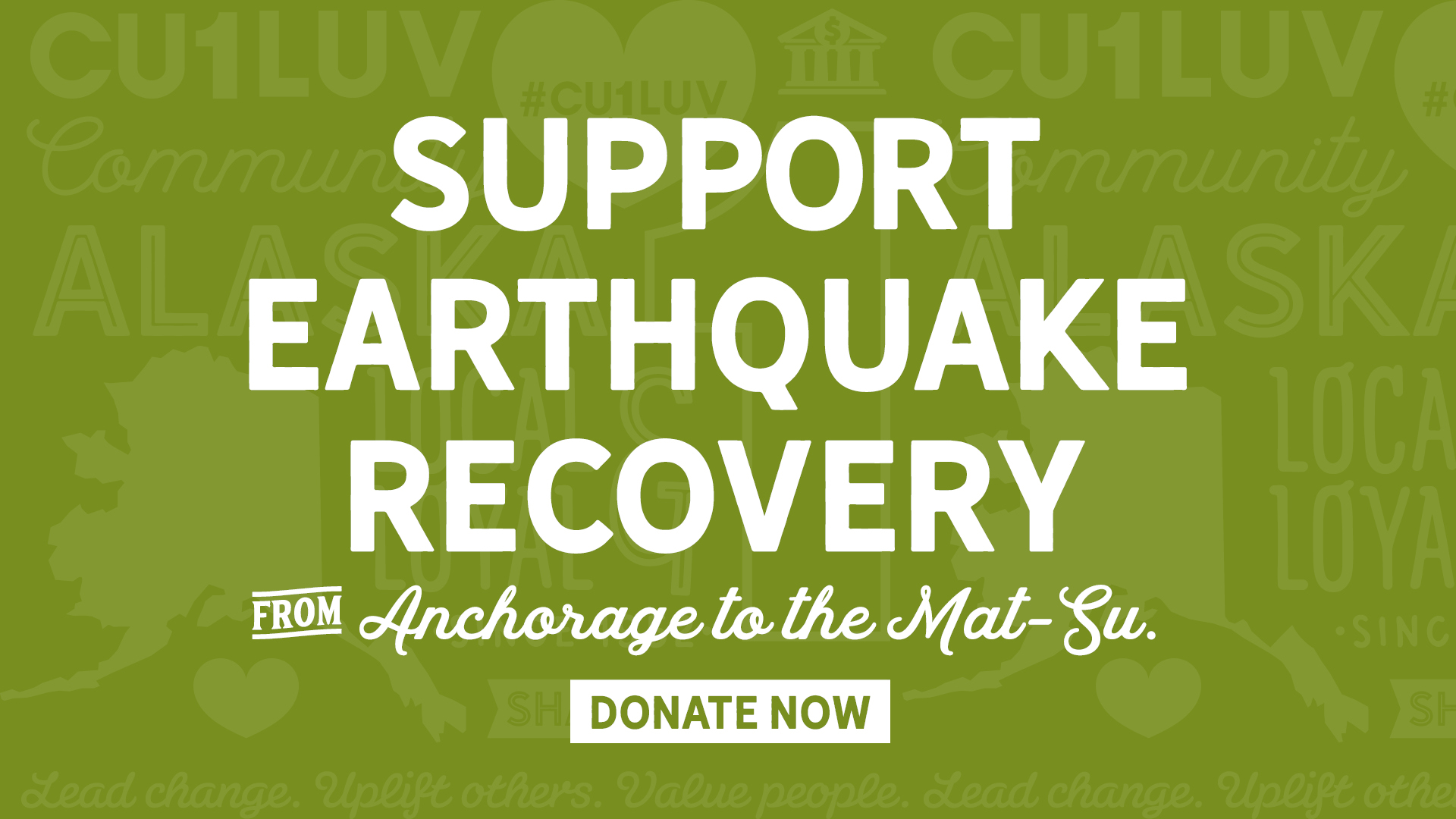 Families and homes from Anchorage to the Mat-Su Valley are in need of your help to recover from recent earthquake damage. To share #CU1LUV and help meet this urgent need in our communities, Credit Union 1 is raising funds for earthquake relief!
Quickly and easily donate funds through GoodCoin to support earthquake relief via the Alaska Community Foundation:
Visit Credit Union 1's GoodCoin page and select the Alaska Community Foundation.
Follow on-screen instructions to make your donation, and be sure to type Earthquake Relief in the comment box.
For each donation that's made via GoodCoin, the Alaska Community Foundation will disperse funds to a variety of local organizations that have expressed need for their Alaskan clients. If you'd prefer to donate in person, you can also do so in-person at any Credit Union 1 branch.
Thank you for your warm-hearted generosity!
---
Not yet a Credit Union 1 member?
Join us and experience the #CU1LUV at cu1.org.