With the new year in full swing, we're going to go out on a limb here. Do you have a bit of aging credit card debt you'd like to wipe off your slate? DON'T WORRY! It's totally normal to want a fresh start. Plus, if you've chosen your existing credit cards wisely, you won't pay an arm and a leg in interest as you work toward paying down your balance.
The question is how do you choose the right card?
Main priorities should be your interest rate, terms and any associated perks of the card (such as One for All Rewards). Take a look at a few different options below: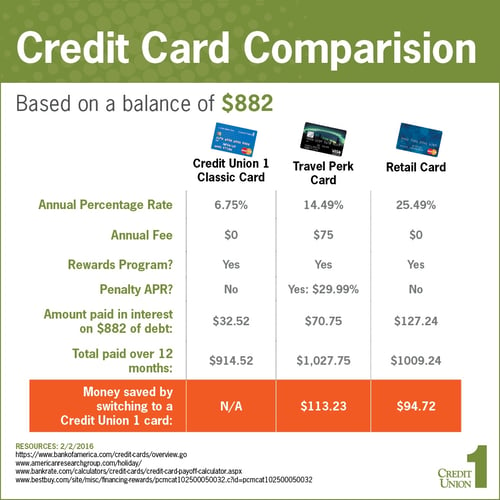 Interested in moving your credit card debt to an affordable Credit Union 1 MasterCard®? Call or visit us today!