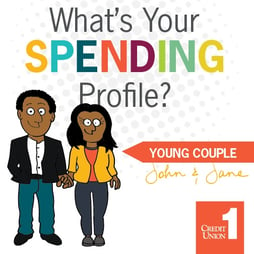 I have some SERIOUS spring fever, and I'm ready for it to burn off into summertime! Sunshine, blue skies and sandals are calling my name. Doesn't a sandy tropical beach sound amazing? Or for that matter, a beach right here in Alaska if it means some rest and relaxation! Unfortunately, my bills aren't planning a vacation anytime soon, and budgeting for fun can be difficult. Whether you're a single person, couple or growing family, everybody has expenses that tie them down – but it's not impossible to cut yourself free!
The first step toward better budgeting is to analyze your spending habits. Identify what you LOVE to spend money on (hey, that's fun!) and what you HAVE to spend money on (not so much fun). Once you've given these habits an honest look, you're sure to spot some areas to trim!
Check out the lifestyles below and see if you relate to one of them. If none ring quite true, try to take a few pointers from each to help build your better budget! I'd love to hear what technique works for you – and what doesn't – in the comments below.
Need help spotting where you can save money each month? Check out one of our FREE financial education classes offered online and in-person.

Enjoy today's blog? Let us know in the comments! Subscribe to send our posts straight to your inbox! Keep updated with news of all the cool stuff we're doing and talking about at CU1.